Posted on Monday, March 01, 2021 02:22 PM
Dear Colleagues,
On behalf of the Federal Anti-Racism Secretariat, I am pleased to invite you to be part of the 50 - 30 Challenge.
As we conclude Black History Month, and look ahead to Women's History Month and International Women's Day, issues of representation and participation are fresh in our minds, particularly given Canada's greatest resource is its people. Organizations benefit from having the right people in the right roles and from harnessing the full potential of our diverse labour force.
The...
Posted on Monday, February 22, 2021 04:29 PM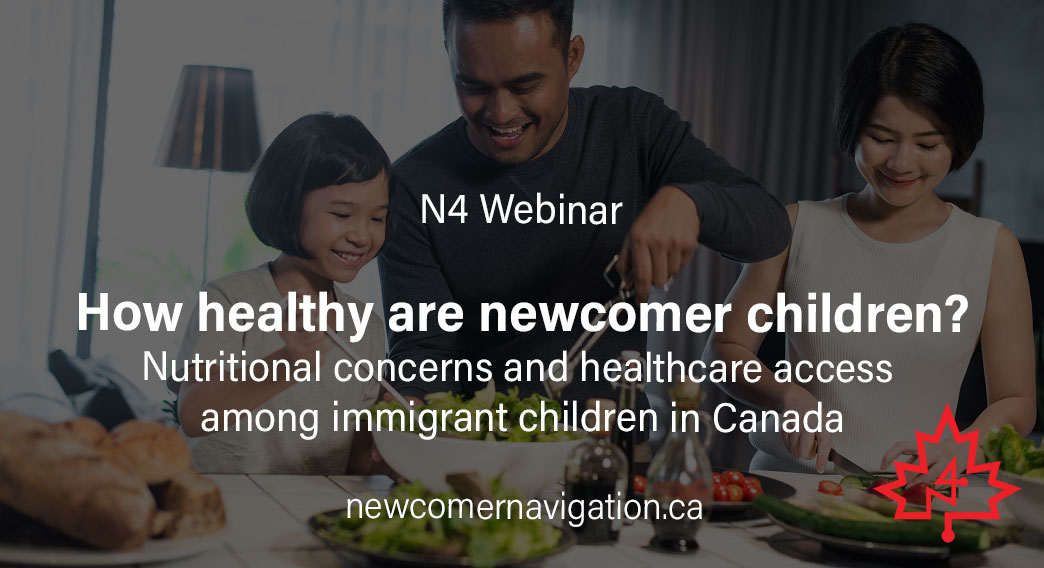 English · Free
When: March 26, 2021 · 01 PM EST
Register now! newcomernavigation.ca/newcomer-children
Most newcomers nowadays are from different ethnocultural backgrounds. Upon arrival in Canada or other high-income countries, newcomer children may experience subtle or drastic changes in their food environment depending on their pre-migration living circumstances, which may lead to dietary acculturation. Such changes may have short and long-term effects on the health status of newcomer...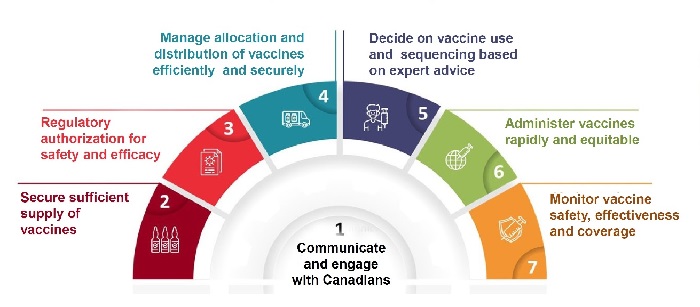 Posted on Friday, February 19, 2021 12:46 PM
From: Health Canada and the Public Health Agency of Canada
The goal of Canada's COVID-19 immunization response is: to enable as many Canadians as possible to be immunized as quickly as possible against COVID-19, while ensuring that high risk populations are prioritized.
Posted on Thursday, February 18, 2021 05:07 PM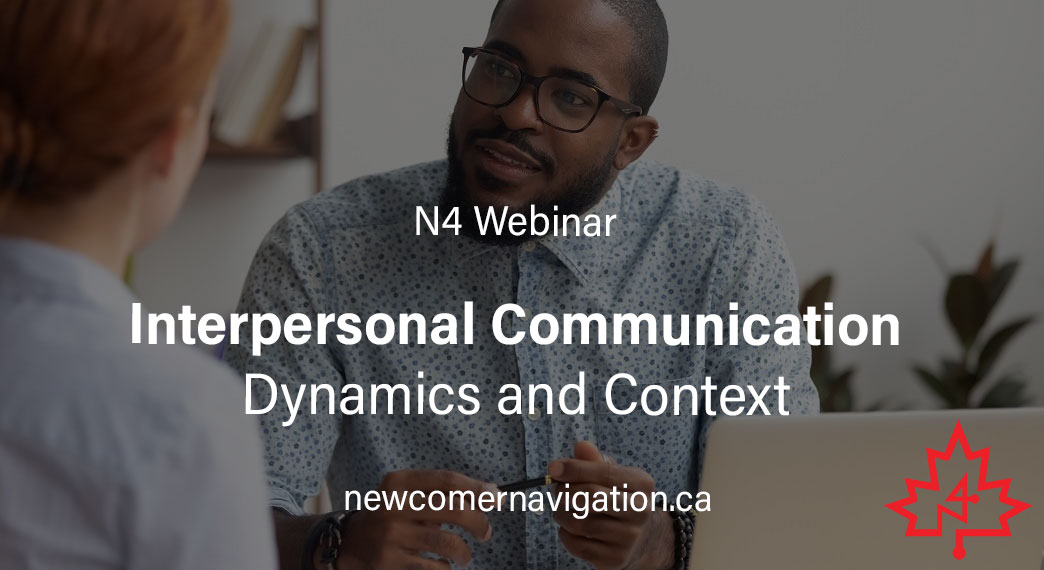 English · Free
When: March 17, 2021 · 01 PM EST
Register now! newcomernavigation.ca/comm2
Effective human communication plays a central role in human relationships daily. It is not surprising to see how interpersonal communication can affect our lives in different contexts. For newcomers to Canada, cultural settings, language barriers, and other factors could be a burden to have and maintain dynamics, especially in the workplace. With COVID-19, it became hard to establish effective...
Posted on Thursday, February 11, 2021 07:07 PM
Dear front line settlement and resettlement workers:
As Canada ramps up our COVID-19 immunization response with increased access to COVID-19 vaccine supply over the spring, there is a need, more than ever, for reliable information on these vaccines and the vaccination plans. You play an important role in sharing reliable information with Canada's newcomers.
We would like to invite you to one of two information sessions on February 16 and 19, 2021 about Canada's vaccine roll-out plan and public health...