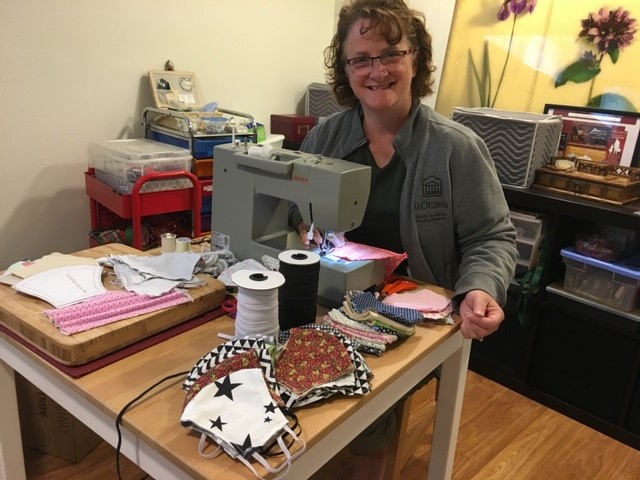 Posted on Friday, May 29, 2020 06:49 PM
Kimberley deLaunay, N4's Quality Improvement Specialist, has been helping out during this pandemic by making face masks in her spare time.
"In April the need for masks in the community started to grow but everyone was struggling to find them. Like many in my community I wanted to help. So with a basic knowledge of sewing and the best of intentions, I began making masks for frontline workers, teachers, seniors, and anyone who needed one. I have distributed over a 100 masks and look forward to continue...
Posted on Monday, May 18, 2020 02:59 PM
All across Canada, newcomer serving organizations and their dedicated teams are helping newcomers to navigate the complex health and social services systems. Here are their stories.
See how Halifax's newcomer clinic has evolved successfully through its relationship with settlement organization ISANS (Immigrant...
Posted on Saturday, May 09, 2020 05:48 PM
As I write this welcome to the N4 Platform, I find myself reflecting on the path from its genesis to the present, it's official launch. In 2015, when Canada began receiving the Syrian refugees, I was the Manager for Patient Experience at CHEO. I could hardly have imagined our experience establishing a Navigator role would grow to hosting a national network of like-minded individuals who believe in supporting an equitable experience for newcomers. Nor would I have dreamed of the incredible generosity...