Learning Contributors
Partner Source
Alberta Association of Immigrant Serving Agencies - AAISA
aaisa.ca · Calgary, AB
The Alberta Association of Immigrant Serving Agencies (AAISA) is a non-profit umbrella organization representing agencies that provide resettlement, settlement, and integration services to newcomers in the province of Alberta. Since 1980, we have been working to build the sector's capacity to better serve newcomers by fostering collaboration, professionalization, and member-driven research and policy work.
Alberta Health Services
albertahealthservices.ca · Calgary, AB
Alberta Health Services (AHS) is Canada's first and largest province-wide, fully-integrated health system, responsible for delivering health services to nearly 4.4 million people living in Alberta, as well as to some residents of Saskatchewan, B.C. and the Northwest Territories.
AMSSA - Affiliation of Multicultural Societies and Service Agencies
amssa.org · Burnaby, BC
AMSSA is a unique province-wide association that strengthens over 80 member agencies as well as hundreds of community stakeholder agencies who serve immigrants and newcomers, and build culturally inclusive communities, with the knowledge, resources and support they need to fulfill their mandates.
Association for Canadian Studies - ACS-AEC
acs-aec.ca · Montreal, QC
The Association for Canadian Studies (ACS) is a non-profit organization whose main objective is to increase Canadians' knowledge of their country via conferences, publications, learning materials and research. The ACS initiates and supports multidisciplinary projects and activities which offer potential for enhancing knowledge about Canadian society. The ACS directs special attention to the manner in which key historical events, immigration and diversity shape current realities.
Calgary Local Immigration Partnership - CLIP
calgarylip.ca · Calgary, AB
CLIP is a Local Immigration Partnership—or a LIP—funded by the federal government's Immigration, Refugees, and Citizenship Canada. The goal of a LIP is to support the development of community-based partnerships that build welcoming communities.
LIPs work to engage various stakeholders including employers, school boards, health centres and networks, boards of trade, levels of government, professional associations, ethnocultural and faith-based organizations, and the community and social service sectors to develop a local strategic plan that supports the settlement and integration of newcomers.
CAMH - Centre for Addiction and Mental Health
camh.ca · Toronto, ON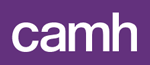 The Centre for Addiction and Mental Health (CAMH) is Canada's largest mental health teaching hospital and one of the world's leading research centres in its field. CAMH is fully affiliated with the University of Toronto and is a Pan American Health Organization/World Health Organization Collaborating Centre.
Canadian Centre for Victims of Torture - CCVT
ccvt.org · Toronto, ON
The Canadian Centre for Victims of Torture (CCVT) is a non-profit founded by a group of Toronto doctors, lawyers and social-service professionals, many of whom were associated with Amnesty International.
They had begun to see survivors of torture in their practices as early as 1977. Many of the survivors were in the process of claiming refugee status in Canada, and it was clear to the founders that in addition to asylum, these individuals needed specialized medical treatment, counselling and legal assistance.
Canadian Nurses Association
Canadian Red Cross
Champlain Heath
Children's Healthcare Canada
IWK Halifax
OCASI learnathome.ca
Oregon Trauma Informed Care
Registered Nurses Association of Ontario - RNAO
SickKids Hospital
The Canadian Race Relations Foundations - CRRF
Public/Commercial Sources
CBC
Charity Village
Government of Canada/IRCC via YouTube and other You Tube-posted videos
Payments Canada
TVO
Navigation Network
A&O, Winnipeg, MB
Access Alliance Multicultural Health and Community Services, Toronto, ON
Affiliation of Multicultural Societies and Service Agencies (AMSSA), Burnaby, BC
Alberta Association of Immigrant Serving Agencies (AAISA), Calgary, AB
Alberta Children's Hospital, Calgary, AB
Alliance for Healthier Communities, Toronto, ON
Association for New Canadians, Saint John's, NL
Association of Family Health Teams Ontario, Toronto, ON
Atlantic Regional Association of Newcomer Serving Agencies (ARAISA), Halifax, NS
Aurora Family Therapy Centre, Winnipeg, MB
Battleford Resource Immigration Centre, Battleford, SK
BC's Children's Hospital, Vancouver, BC
BridgeCare Clinic, Winnipeg, MB
Bruyere, Ottawa, ON
Building Capacity for Promoting Refugee & Newcomer Health Advisory Committee, Victoria, BC
Calgary Catholic Immigration Services (CCIS), Calgary, AB
CAMH Immigrant Refugee Mental Health Project, Toronto, ON
Canadian Business Development Corporation (CBDC), Alberton, PEI
Canadian Council for Refugees, Montreal, QC
Canadian Muslim Women Institute, Winnipeg, MB
Carizon Family and Community Services, Kitchener, ON
Catholic Family Services, Regina, SK
Catholic Immigration Centre, Ottawa, ON
Catholic Social Services, Edmonton, AB
Catholic Social Services (Lloydminster), Lloydminster, SK
CDÉTNO, Yellowknife, NWT
Centre de sante communautaire Hamilton-Niagara, Hamilton, ON
Centre for Addictions and Mental Health (CAMH), Toronto, ON
Centre for Newcomers, Calgary, AB
Centretown CHC (Class Clinic), Ottawa, ON
Champlain Maternal Newborn Regional Program, Ottawa, ON
CHEO, Ottawa, ON
CHEO - Coordinated Service Planning and Family Resurce Team, Ottawa, ON
Children's Healthcare Canada, Ottawa, ON
Children's Hospital London Health Sciences Centre, London, ON
CHW Network, Sudbury, ON
CISSA-ACSEI, Vancouver, BC
Community Connections Centre, Prince Albert, SK
Community Legal Services Ottawa, Ottawa, ON
COSTI, Toronto, ON
Covenant Health, Edmonton, AB
Covenant Health, Edmonton, AB
CSS - Catholic Social Services Red Deer, Red Deer, AB
CSS National Coordination Team, Toronto, ON
East Edmonton Health Centre, Edmonton, AB
Eastern Health Authority, St. Johns, NL
Family Dynamics, Winnipeg, MB
Five Hills Health Region, Moose Jaw Public Health, Moose Jaw, SK
Fredericton Multicultural Association, Fredericton, NB
Fredericton Downtown Community Health Centre, Fredericton, NB
Global Gathering Place, Saskatoon, SK
Government of Saskatchewan, Ministry of Health, Regina, SK
Halifax Newcomer Health Clinic, Halifax, NS
Health Sciences Centre Winnipeg, Winnipeg, MB
HealthcareCAN, Ottawa, ON
Holland Bloorview Kids Rehabilitation Centre, Toronto, ON
Horizon Health Network - Primary Health Care Clinic, Moncton, NB
Humboldt Regional Newcomer Centre, Humboldt, SK
Immigrant Migrant Women Association of Halifax, Halifax, NS
Inter-Cultural Association of Victoria, Victoria, BC
IRCOM, Winnipeg, MB
ISANS, Halifax, NS
IWK Health Centre, Halifax, NS
Janeway Children's Hospital (Eastern Health), St. Johns, NL
Jewish Family Services, Ottawa, ON
Jim Pattison Children's Hospital, Saskatoon, SK
Kitchener Public Library, Kitchener, ON
Kliniek on Main, Moose Jaw, SK
La Société Santé en français, Ottawa, ON
Lloydminster Learning Council Association, Lloydminster, SK
Lloydminster Local Immigration Partnership, Lloydminster, SK
London Cross Cultural Learners Centre, London, ON
MAGMA (Multicultural Association of Greater Moncton Area), Moncton, NB
Manitoba Interfaith Immigration Council, Winnipeg, MB
Manitoba Start, Winnipeg, MB
MANSO, Winnipeg, MB
McMaster Children's Hospital, Hamilton, ON
Mennonite Central Committee Manitoba, Winnipeg, MB
Mennonite Central Committee Ontario, Kitchener, ON
Mennonite New Life Centre, Toronto, ON
Mon Resto Saint Michel Centre Communautaire, Montreal, QC
Moncton LIP, Moncton, NB
Montfort Hospital, Ottawa, ON
Montreal Children's Hospital, Montreal, QC
Moose Jaw Multicultural Council, Moose Jaw, SK
MOSAIC BC, Vancouver, BC
Mosaic Newcomer Family Resource Centre, Winnipeg, MB
Mosaic Refugee Health Clinic, Calgary, AB
Mount Carmel Clinic, Winnipeg, MB
Mount Sinai, Toronto, ON
Multicultural Council of Windsor Essex County, Windsor, ON
Multicultural Health Brokers Co-Op, Edmonton, AB
NEEDS, Winnipeg, MB
New Brunswick Health Council, Moncton, NB
New Brunswick Refugee Clinic, Moncton, NB
New Journey Housing, Winnipeg, MB
NewtoBC, Vancouver, BC
Northeast Newcomer Services, Tisdale, SK
NWT Literacy Council, Yellowknife, NWT
O'Brien Institute for Public Health at University of Calgary (EMCOMPASS study), Calgary, AB
OCASI, Toronto, ON
OCISO, Ottawa, ON
Ontario Local Immigration Partnership (OLIP), Ottawa, ON
Peace by Chocolate, Antigonish, NS
PEI ANC, Charlottetown, PEI
PEI refugee Clinic, Charlottetown, PEI
Peter Lougheed Centre (Campus of the Calgary General Hospital / ENCOMPASS study), Calgary, AB
Portage Learning and Literacy Centre, Portage La Prairie, MB
Prince Albert Multicultural Council, Prince Albert, SK
Prince Albert Parkland Health Region, Prince Albert, SK
Prince Albert YWCA, Prince Albert, SK
Public Health - City of Hamilton, Hamilton, ON
Queensway Carleton Hospital, Ottawa, ON
REACH Clinic, Saskatoon, SK
Refugee 613, Ottawa, ON
Regina Community Clinic, Regina, SK
Regina Immigrant Women Centre, Regina, SK
Regina Open Doors Society, Regina, SK
Royal University Hospital, Saskatoon, SK
Saint John Centre for Newcomers, Saint John, NB
Saint John Local Immigration Partnership, Saint John, NB
Saint John Newcomers Centre, Saint John, NB
Saint John Regional Hospital, Saint John, NB
SAISIA, Saskatoon, SK
Sanctuary Refugee Health Centre, Kitchener, ON
Saskatchewan Health Authority (Province), Saskatoon, SK
Saskatchewan Polytechnique, Moose Jaw, SK
Saskatoon Community Clinic, Saskatoon, SK
Saskatoon Open Door Society, Saskatoon, SK
Scarborough Health Network, Toronto, ON
SHORE Centre, Kitchener, ON
Sick Kids, Toronto, ON
Society for Manitobans with Disabilities, Winnipeg, MB
Somerset West Community Health Centre, Ottawa, ON
Southeast Ottawa Community Health Centre, Ottawa, ON
Southern Health (Southport), Southport, MB
Southwest Newcomer Welcome Centre, Swift Current, SK
St. Joseph's Healthcare Hamilton, Hamilton, ON
St. Michael's Hospital, Newcomer Clinic, Toronto, ON
Stella-Maris de Kent Hospital NP-Led Clinic, Moncton, NB
Stollery, Edmonton, AB
SUCCESS Skills Centre, Winnipeg, MB
The Gathering Place CHC, Saint John's, NL
The Ottawa Hospital - Dept. of Patient Experience, Ottawa, ON
The Royal Ottawa, Ottawa, ON
Umbrella Multicultural Health Coop, New Westminster, BC
University of Alberta Hospital, Edmonton, AB
University of Manitoba, Winnipeg, MB
University of Ottawa, Faculty of Medicine, Ottawa, ON
University of Victoria, Victoria, BC
Vancouver Coastal Health Authority (Social Workers), Vancouver, BC
Vancouver Health Authority (Social PPLs), Vancouver, BC
Vanier Social Pediatrics Hub, Vanier Community Services Centre, Ottawa, ON
Waterloo Region District School Board, Waterloo, ON
Waterloo Region Immigration Partnership, Waterloo, ON
Wesley, Hamilton, ON
West Central Women's Centre, Winnipeg, MB
Winnipeg Children's Hospital, Winnipeg, MB
Winnipeg Regional Health Authority, Winnipeg, MB
Winnipeg School Division, Winnipeg, MB
YMCA Hamilton, Hamilton, ON
YMCA Saint John, Saint John, NB
YWCA Hamilton, Hamilton, ON