Join the CoP, it's free!
Are you working in the field of newcomer navigation – whether it is health, settlement, education, employment, or other newcomer serving disciplines? Have you identified or observed gaps, or disparities in newcomer services / care?
If so, then you should join our N4 Community of Practice (CoP) where you can engage with newcomer-serving colleagues from different disciplines and sectors to develop projects designed to address these gaps/disparities and which may lead to the creation of research studies, publications, and innovative new processes around newcomer navigation.
The Community of Practice (CoP) structure includes time-limited working groups that produce evidence-based, outcome-driven, and impact-focused deliverables to address the root causes of inequities for newcomers in accessing health, social, and settlement services.
How to join the CoP:

- N4 members: Go to My Groups and follow the instructions to join the CoP.

- If you aren't an N4 member yet: First, become a member, then go to My Groups and follow the instructions to join the CoP.
We are grateful to our CoP Steering Committee members who bring their diverse perspectives and expertise to ensure our CoP working groups have the supports they need to be successful in their work.
The CoP Steering Committee meets quarterly to review the progress of the working groups and provide advice on their structure, methodology, and knowledge translation strategy so that their energy and work may inform and influence policies and practices.
Vanessa Redditt
MD CCFP, Family Physician
Crossroads Clinic, Women's College Hospital
Clinical Lecturer, University of Toronto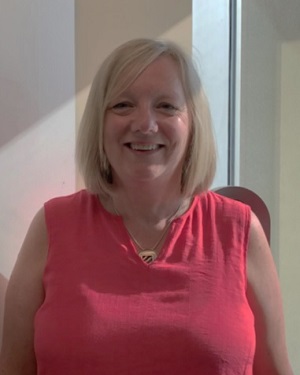 Wenche Gausdal
Director of Programs, Settlement,
Community Integration & Support Services
ISANS - Halifax, NS
As a member of N4, your access to the CoP is completely free and offers numerous benefits including:
The support and assistance of the N4 CoP Project Manager and the Research Coordinator.
A detailed guide book to the N4 CoP.
Access to data to help inform/identify gaps at the local, provincial, federal levels.
Newcomer-centric resources and e-learning materials.
Research project development and guidance.
Collaborative opportunities across different sectors: health, settlement, social services, academia and others.
Support of the N4 Network collective.
Access to the N4 Network membership and platform.
Quality improvement initiatives around newcomer navigation.
In the CoP, we think together, solve together, innovate together!
In the CoP, you are not alone, you have the support and assistance of the CoP Project Manager to help guide you and your colleagues in your efforts/projects.