About the N4-SPU Online Program
The Online Program has a maximum of 30 students per cohort to ensure they receive ample guidance and support from the professors at Saint-Paul. The online format of the program provides students with the flexibility to accommodate most schedules. Students can expect to put in approximately 10-12 hours of work per week for each course.
Students have the opportunity to apply their knowledge while taking part in two practicums throughout the life of the program. These practicums take place within the student's current organization and allow them to put their knowledge to use in solving real challenges in the workplace to improve newcomer experiences.
Cohort 1
Adele Ois
Outreach Worker
CHEO · Ottawa, ON


I have been working in the health sector for the past 15 years, with 11 of those years at the Children's Hospital of Eastern Ontario. I have the opportunity to work with families on a daily basis, many of them being newcomers to Canada.
In November 2019, I had the great pleasure of being nominated to take part in the first cohort of the N4-SPU program. Prior to accepting the nomination, I researched the courses given in this program. Looking through each class description, I felt that with my current position at CHEO as an Outreach Worker, I could benefit from addition education and expand my understanding in area's such as multiculturalism, immigration and social justice.
The most valuable thing I learned in the N4/Saint Paul University Online Program

I can't say that I've learned one thing that was more valuable then another within the past 12 months of this program. Every course I took has really expanded my appreciation on the experience that a newcomer may go through arriving to Canada, and the challenges they may encounter. From studying social justice barriers, to exploring the obstacles of a newcomer with disabilities who's trying to maneuver new surroundings that are not adapted to his or her disablement. Every professor has guided me on exploring and understanding my own beliefs, and challenged me to analyze them in a different view.
Amy Ferris
Community Health Navigator
Mosaic Primary Care Network · Calgary, AB


I work as a Community Health Navigator in a research partnership between Mosaic Primary Care Network, which serves northeast and southeast communities in Calgary, and the University of Calgary.
Although my role is not exclusively working with newcomers, these areas of the city are a common choice for newcomers and refugees to settle. Our program helps all who need assistance navigating the health care system. I have also done extensive volunteer work with newcomer serving agencies.
The most valuable thing I learned in the N4/Saint Paul University Online Program

I enjoyed the coaching circles, which were part of the practicum. They were facilitated in a unique way which often resulted in personal reflection and new understandings. I feel like I gained a greater understanding of historical and modern social and community conflict and the ways in which our systems can be designed in ways that fail those they should be helping. The communication course had many valuable learnings.
Hanan Shami
Community Health Worker
Multicultural Health Brokers Cooperative · Edmonton, AB


I am a Community Health Worker and a leader. Born in Canada but grew up in Rama Village, in the Upper Galilee of Israel/Palestine. I have 10 years of experience in cross cultural work with newcomers and Arab refugees.
As a cultural broker serving my community, I work by linking and mediating between immigrant newcomers, health and social services by accessing services and resources that empower and help their integration into Canada. Applying to the National Newcomer Navigation Network (N4) program, I was seeking continuous education in learning about how this Newcomer Navigator project relates to my work as a Community Health Worker.
The most valuable thing I learned in the N4/Saint Paul University Online Program

The program as a whole was most valuable to learn about; it helped deepen my understanding of the importance of my role in the Canadian health and social settlement through equalizing power imbalances and identifying disparities; being aware of those gaps assists me in promoting equity, justice and mutual learning and transformation.
Jessa Pillipow
Immigrant and Refugee Health Coordinator
The Global Gathering Place · Saskatoon, SK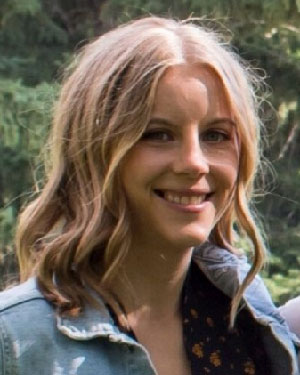 I took the N4 program as a way to deepen my knowledge of social and structural issues that affect newcomers to Canada and their settlement journey.
I have worked with newly-arrived refugees in two provinces and have recognized common threads that advance and complicate settlement, and I hoped this program would allow me to gain new insights into ways we can work together with newcomers to make their resettlement to Canada a smoother and more empowering experience. As a social worker, I had already gained knowledge of social systems that can impede empowerment and success for marginalized groups, but this program's specific focus on newcomers was welcome academic knowledge.
The most valuable thing I learned in the N4/Saint Paul University Online Program

I appreciated the opportunity to deepen my knowledge of structural issues by learning more theory that I wouldn't have had time to do so on my own. In addition, the ability to connect with other like-minded settlement workers and those working in other professions with newcomers across the country was inspiring. I feel as though I now have a virtual network of folks throughout Canada who I can connect with on specific issues.
Laura Callaghan
Pediatric Nurse Practitioner
IWK Women's and Children's Hospital · Falmouth, NS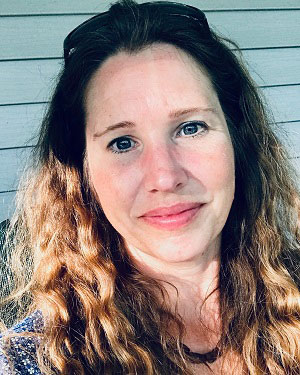 I feel privileged to have had the opportunity to participate in the N4 program. In addition to my work with IWK mental health and addictions program, my family and I have partnered with Africa Inland Mission, both working in Africa in healthcare for many years as well as working in Canada looking for ways to engage with and support newcomer and refugee populations.
Since moving to Nova Scotia 4 years ago we have initiated an overnight summer camp (camp SOAR) to support newcomer integration, knowing there are so many valuable benefits of camp (friendships, skill building, navigating new social rules) and wanting to support families as they integrate and adjust to life in Canada. In my role with the IWK, I look forward to building on the N4 program content, aspiring to contribute to an understanding of cultural humility, social justice, and advocacy in reducing barriers to care and wellness, especially in the area of child/youth mental health. Of many joys in this work, two of the best are realizing what a privilege it is to be Canadian and being honored in sharing a part of the stories of so many who through resilience, creativity, faith, endurance ingenuity and courage have come to land here, to be neighbors, friends and fellow Canadians.
The most valuable thing I learned in the N4/Saint Paul University Online Program

I entered into the program while working fulltime. Working in a fast paced, time-sensitive healthcare setting, I had hoped that the program would just give me a practical guide of what I needed to know. As with many tools I may use in practice, when time is of the essence, I wanted to skip to the summary and jump to the algorithm that I could adapt into my work. I was looking for the details where are the programs, what are the strategies, what does the data suggest? The program however frustrated these expectations. It was not about what to do, but how to think. It provided the scaffolding of both consciousness and conscience to start to look deeper at the issues. It was less about what I need to do or offer, or what newcomers need to know, and more about how do I need to change, how do programs, systems, organizations need to adapt to support newcomers, not just in what we say we do, but in what we actually offer and what that says and means! The internships, coaching circle were highlights, fostering connection with others across Canada.
Lorraine Thomas
Family Support Specialist
Holland Bloorview Kids Rehabilitation Hospital, Toronto, ON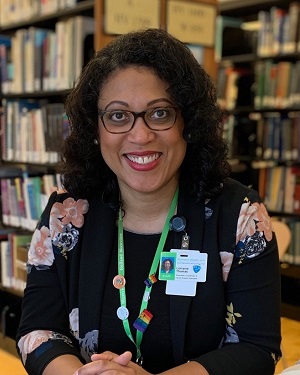 I work with individuals and communities who are historically marginalized and underserviced within the health system. My 20 + years of working in healthcare and not-for-profits with a broad range of different stakeholder groups have allowed me to identify areas where we can support the growth of equity, diversity and inclusiveness. The N4 course was helpful in solidifying this knowledge.
It was my hope that the program would broaden my understanding of the underlying complexities in providing support to newcomers, namely around the fact that we need to consider not only language, but gender roles, the ability to create a safe space for discussion and identifying a commonality to build bridges, regarding of cultural differences.
On a more personal level, it was incredibly insightful to be able to explore the dichotomy of being the marginalized person who is also in a position of privilege and as a practitioner via the various topics covered by the program.
The most valuable thing I learned in the N4/Saint Paul University Online Program

Given the context of the pandemic and Black Lives Matter, the second half of the course really resonated around my work as a healthcare professional exploring gaps in the system and identifying capacity to make system changes. The internship allowed me to deepen my understanding of the need to consider the impact of intersectionality including race, gender, ethnicity, social location, geographic location and other systemic barriers experienced by healthcare professionals trying to meet the needs of clients and families; and to understand how the system can cause vulnerability for those who arrive at its intersections from multiple directions and locations.
Maria Baluyut
Health Liaison Coordinator
Mosaic Primary Care Network · Calgary, AB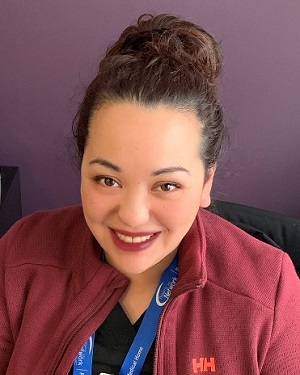 I am presently the Health Liaison Coordinator (LPN background) at Mosaic Refugee Health Clinic (MRHC) based out of the Margaret Chisholm Resettlement Centre.
My role was implemented in March 2016 amid the Syrian refugee influx in Calgary to provide initial and ongoing triage to acute health concerns of the Government sponsored refugees, help bridge services between our clinic and external service providers, and to support the refugees at different stages of their settlement. I applied for the program to gain a better understanding and knowledge in reducing the barriers related to health system navigation, language, transportation, and care coordination.
The most valuable thing I learned in the N4/Saint Paul University Online Program

The program has helped me become more conscious of the social, economic, and political circumstances that influence the health status and access to health care of our newcomers.
Neveen Fanous
Settlement Worker
Mosaic - Newcomer Family Resource Network · Winnipeg, MB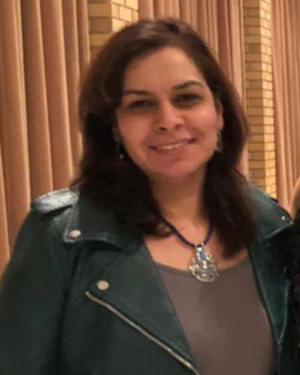 I am working as a Settlement worker helping newcomers to settle in Canada. My role is to advocate, educate, and help newcomers, immigrants, and refugees, especially clients who face many risks and challenges in taking care of their mental and physical illness. My role involves various age groups from children, youth, and their families, including seniors. I have a strong knowledge of the community and I have built relationships with organizations that support my clients' needs.
My previous experience in my home country was also related to Social work. I worked for many years as a social worker in my home country in schools, where I supported students with different challenges and risks.
I wanted to take this program to increase my knowledge and awareness of understanding all the client's conflicts and issues and gain more learning and skills to help and support my clients. I wanted to learn more about Social Justice, how Multiculturalism and Immigration can affect cultures; how Interpersonal communication is significant to be able to build mutual trust, how relationships and ethical considerations are essential, to know more about Ethics, disability, and public services, Local and Community Responses to conflict and Gender Relations and Conflicts.
The most valuable thing I learned in the N4/Saint Paul University Online Program

In this program, I learned many new topics and ideas like social justice, interpersonal relationships and immigration, settlement and integration needs and challenges. My favorite part was the part where we learned about values, morals, justice, gender role, and how to apply this in my work with my clients in different ways.

The modules that covered Ethics was full of new learning as it included Ethical issues in helping relationships and counseling related to it; how ethical values, principles can affect counseling concepts; ethnic and religious factors that can affect gender-related conflict or disability issues and constructive responses towards these types of conflict. Social Justice was very interesting as I learned how its theories affect many issues such as social inequalities, poverty, refugees, war, and environmental degradation. I enjoyed the part about interpersonal communication and the theories and techniques of analysis within interpersonal communication. How I can have successful communication with my clients, coworkers, event management, and its condition; and how non-verbal communication is as essential as personal communication. The most valuable gain I consider is knowing, communicating, learning, sharing experiences, discussing, and connecting with other professionals all over Canada. It is a significant learning curve in my career, and I appreciate it as it enriched my abilities and knowledge.
Renette Amirault-Laing
Bilingual Nurse Coordinator
IWK Health · Halifax, NS


I am a Nurse with over 24 years of experience. My current role is Bilingual Nurse Coordinator, where I provided medical interpretation for Francophone families, coordinate their care as well as coordinate all language translations for the health center. I enrolled into this program as it was a good fit for my role considering I am seeing an increase in Newcomers that are francophone from the Congo, Madagascar, Morocco and France.
The most valuable thing I learned in the N4/Saint Paul University Online Program

The most valuable part of this program was meeting healthcare providers across the country. We got a chance to meet through both internships where we shared case studies as part of our coaching circle. This was a safe, confidential space where we shared, reflected and then provided insight, feedback and support to our peers.