The N4 national advisory committee is comprised of a multidisciplinary and socioculturally diverse group of individuals from across Canada with expertise in various sectors, including pediatric and adult health care, education, immigration, as well as individuals with lived experience as newcomers to Canada.
The role of the N4 Advisory Committee is to provide support, guidance, and oversight to the project team, as it pertains to the development of the National Newcomer Navigation Network.


Chairs
Annalee Coakley, Co-Chair
Mosaic Refugee Health Clinic
Medical Director | Calgary, AB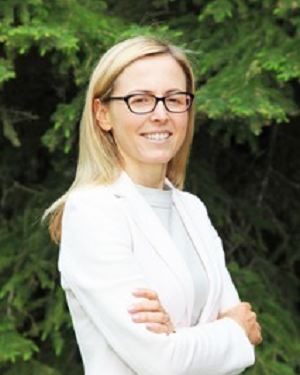 Dr. Annalee Coakley has dedicated her medical career to caring for marginalized and vulnerable patients, including refugees who often arrive in Canada dealing with myriad health issues after enduring unimaginable trauma. As the medical director of the Mosaic Refugee Health Clinic in Calgary, she not only provides compassionate care to new Canadians, but also advocates for her patients locally, nationally and internationally.
Dr. Coakley received her medical degree from Queen's University in 2001 and completed her residency in 2003 in the university's Department of Family Medicine. Over the next several years, she practiced emergency and outpatient family medicine throughout Ontario and Nova Scotia, often working in remote, rural communities. In 2008, she relocated to Calgary, working as a hospitalist locum at the Peter Lougheed Centre and practicing outpatient family medicine and urgent care at the Sheldon Chumir Urgent Care Center. In 2009 she began practicing as a family physician at the Mosaic Refugee Health Clinic where, in 2012, she became medical director. She also practices at the East Calgary Family Care Clinic.
Dr. Coakley is a passionate advocate for programs that are crucial to her patients' health and wellbeing. She was part of a team of concerned citizens who spoke out about cuts to the Interim Federal Health Program, and spent countless hours working directly with patients who had been declined status or lost their health care privileges. In instances when patients faced overwhelming bills for uncovered hospital stays or procedures, she fought to reduce these costs.
Her concern for vulnerable patients transcends borders and has led to her involvement with a charitable organization that provides medical care to a refugee camp in Kenya. That concern has prompted her to pursue additional training in tropical medicine and to teach about immigrant and refugee health at the University of Calgary. In 2016, Dr. Coakley marshalled the community to welcome and care for the influx of Syrian refugees coming to Calgary, establishing satellite clinics and caring for those who arrive battling illness, injury or trauma. Most recently, over the course of 2017 and 2018, Dr. Coakley has helped welcome the Yazidi refugees to Calgary, providing health care to this highly traumatized population.
Andrea Gardner, Co-Chair
Jewish Family Services
Associate Executive Director | Ottawa, ON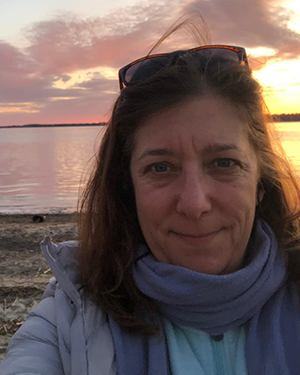 Andrea Gardner is the Associate Executive Director of Jewish Family Services of Ottawa. Working at Jewish Family Services for over 20 years she has been involved in the development and implementation of many of the programs that are the corner stones of the agency.
Jewish Family Services prides itself in being a leader and collaborative partner in the areas of Settlement Services, Mental Health and Wellness Support, and Senior Services to both Jewish Community and the Ottawa Community at large.
Andrea Gardner has a Masters of Social Work degree from the Wurzweiler School of Social Work at Yeshiva University and an Undergraduate Degree in Sociology from York University.
National Sector Representatives
Jewel Bailey, Mental Health
Centre for Addiction and Mental Health, Office of Health Equity
Project Coordinator, Immigrant and Refugee Mental Health Project | Toronto, ON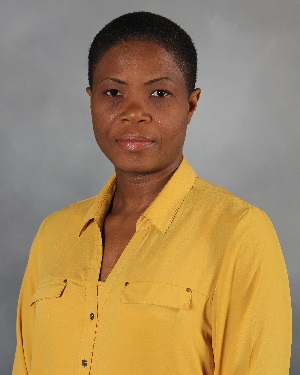 Jewel Bailey is fully invested in promoting mental health and preventing mental illness among newcomers.
Equipped with a MPH in Health Promotion from the University of Toronto, she joined the Centre for Addiction and Mental Health in 2016 as a knowledge broker for provincial mental health promotion initiatives.
Jewel subsequently joined CAMH Office of Health Equity and is the coordinator of the Immigrant and Refugee Mental Health Project. This federally funded, national, bilingual initiative builds the knowledge and skills of health, settlement, and social services providers to effectively support the mental health of immigrants and refugees in Canada.
Jewel is the lead for stakeholder engagement and convenes consultations with the project's national advisory committee to ensure alignment between project components and the needs of direct service providers supporting the mental health of newcomers. She is also the point person for the project's various panels of subject matter experts. These experts guide course development and support the learning of practitioners who are part of the Immigrant and Refugee Mental Health, online Community of Practice.
Jewel is an avid believer in the statement: "There's no health without mental health" and supports promoting positive mental health across the life span, for everyone.
Deborah Cohen, Health Information
Canadian Institute for Health Information (CIHI)
Director of Health Human Resources Information Systems | Ottawa, ON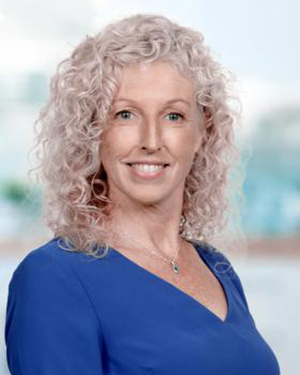 Deborah Cohen, PhD, is the Director of Health Human Resources Information Systems at the Canadian Institute for Health Information. She has been with CIHI for 20 years, conducting health services research, and building pan-Canadian data systems across multiple sectors of care. In her current role at CIHI, Deborah's work focuses on enhancing and expanding the HHR data foundation, and advancing HHR analytics, forecasting models, and indicators to meet critical healthcare planning and policy priorities across Canada. She is also an adjunct Professor with the University of Ottawa, School of Epidemiology and Public Health, where she studies health system performance and population health. In her spare time, Deborah is a published author of historical fiction and thriller novels
Jodi Hall, Long-Term Care
Canadian Association for Long Term Care
CEO | Ottawa, ON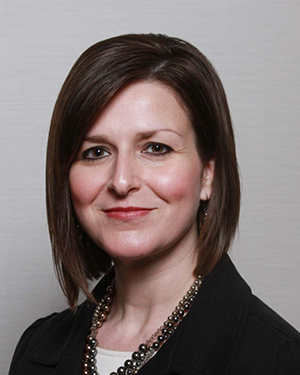 Jodi Hall is the CEO for the Canadian Association for Long Term Care. Previously, she served as Executive Director of the New Brunswick Association of Nursing Homes, President of the New Brunswick Continuing Care Safety Association and Co-Chair of the Collaborative for Healthy Aging and Care which works to create a shared conversation among stakeholders on the aging experience in New Brunswick. Hall also previously served in a range of leadership positions, including as Administrator of a Long Term Care home in New Brunswick. In addition to her work in Atlantic Canada, Hall was no stranger to CALTC prior to starting in the CEO position, as she served as CALTC's Chairperson for two years.
Jonathan Mitchell, Adult Healthcare
HealthcareCAN
Vice-President, Research and Policy | Ottawa, ON


Jonathan Mitchell is Vice-President, Research and Policy, at HealthCareCAN in Ottawa. In this role, Jonathan leads research, advocacy and policy development for member academic health sciences centres, hospitals, and healthcare organizations across Canada. This involves partnerships with organizations across the country as well as the Vice Presidents of Health Research. Jonathan also leads the partnership with the Canadian College of Health Leaders to plan the National Health Leadership Conference, the largest annual health leadership gathering.
With over 15 years experience in national policy and research roles, Jonathan previously worked for the Canadian Agency for Drugs and Technologies in Health (CADTH), Accreditation Canada, and the Canadian Institute for Health Information.
Jonathan holds a Bachelor of Science from McGill University and a Master of Science in Business Administration from Concordia University's John Molson School of Business in Montreal. He holds a Certified Health Executive designation from the Canadian College of Health Leaders and is a fellow of the International Society for Quality in Healthcare.
Doug Olthof, Settlement
National Immigration Projects Coordinator
Co-Lead, National LIP Secretariat | Jasper, AB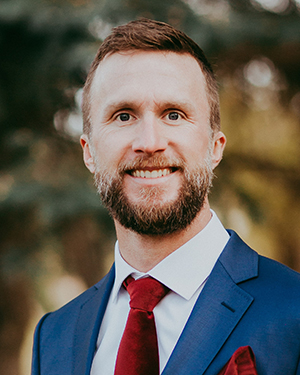 Doug Olthof is a co-lead of the National LIP Secretariat, a pilot project to coordinate national-level collaboration between more than 80 Local Immigration Partnerships across Canada. Prior to the launch of that project in April 2020, Doug was the Coordinator of the Jasper Immigration Coalition – a Local Immigration Partnership in Jasper, Alberta.
Doug holds an interdisciplinary PhD from Simon Fraser University in Vancouver, BC, where his research focused on the role of local-level experiences of citizenship in the formation of group identities. Outside of working hours, Doug can usually be found climbing, skiing, hiking, biking or, more recently, playing with his baby daughter.
Lisa Stromquist, Pediatric Healthcare
Children's Healthcare Canada
Associate Director Strategy and Engagement | Ottawa, ON


Lisa Stromquist is Associate Director Strategy and Engagement at Children's Healthcare Canada. Over twelve years at the association Lisa has developed and managed member facing initiatives and programs for an interprofessional membership across the care continuum.
She has led Collaboratives, Networks and Communities of Practice in the areas of Patient Safety, Complex Care, Pediatric Pain, Mental Health and Transition to Adult Healthcare. She loves the challenge of working with a diverse group of individuals who bring unique experience and perspectives to find solutions to a common problem. This approach of sharing tacit and explicit knowledge in a focused community has resulted in the development of national guidelines, toolkits and resources used in child and youth health across Canada.
Provincial and Local Sector Representatives
Laura Callaghan, Pediatric Healthcare
IWK Health Centre
Pediatric Nurse Practitioner | Halifax, Nova Scotia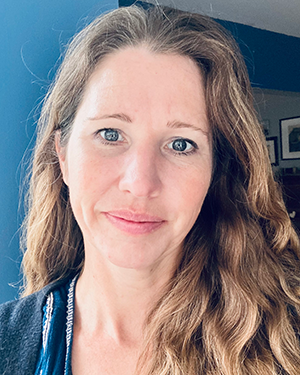 Laura Callaghan has been a nurse for over 22 years, with experiences working in both acute and primary care adult/pediatrics, public health, pediatric chronic pain, youth forensics and mental health. Laura worked for 6 years in Africa, as a Kenyan Registered Nurse providing primary care to nomadic populations in Northern Kenya. Through experiences working with diverse populations she developed a deep interest about nursing care at the intersection of health and culture. In 2020, Laura completed the N4 program through St. Paul University, moving into a program development/leadership role with the Mental Health/Addictions program at IWK, to initiate and engage in the work of building new pathways that allow for culturally congruent mental health care of newcomer children and youth in Nova Scotia. In addition to program development work, she works in an outpatient clinic located in ISANS (Immigrant Settlement Association of Nova Scotia).
Outside of her role at the IWK, Laura continues providing oversight for a health outreach-tuberculosis project in Kenya, and engages with African newcomer populations in Nova Scotia, meeting with International students at Acadia University. For the last 6 years, (along with her family) she started and is co-director for Camp SOAR,- a one week overnight camp opportunity for African newcomer children and youth. In addition to nursing degrees, Laura holds a graduate diploma in theology, loves gardening, reading, painting, music and spending time with her husband and their 5 children.
Dr. Nancy Clark, Research/Academia
Research Affiliate Centre for Migration Studies
Director Social Justice Studies, Faculty of Social Sciences | Victoria, BC

School of Nursing (University of Victoria)
Assistant professor, Faculty of Human and Social Development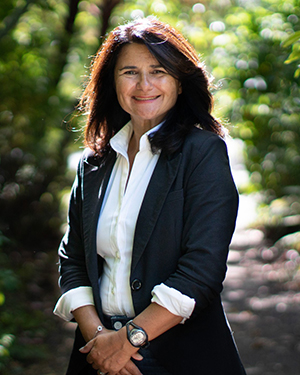 Dr. Nancy Clark studies the mental health impacts of forced migration with refugee and immigrant population groups, including access to health care services and social support systems. She is an affiliate with the Institute on Aging and Life Long Health at the University of Victoria, and co-leads the Health Services and Systems research cluster with a focus on the delivery of health care services from the micro to the systemic levels. She is an assistant professor in nursing in the Faculty of Human and Social Development at the University of Victoria.
She specializes in critical qualitative approaches, i.e. intersectionality to promote equitable care and culturally responsive health care services. Nancy has recently been awarded an early career scholar award from the University of Victoria, Faculty of Human and Social Development for outstanding community engaged research. She is also the director for social justice studies, undergraduate interdisciplinary program at the University of Victoria. Nancy's current research program focuses on co-developing a model for integrated mental health services for refugees in BC.
Karima Karmali, Pediatric Healthcare
Sick Kids
Director, Centre for Innovation & Excellence in Child and Family-Centred Care | Toronto, ON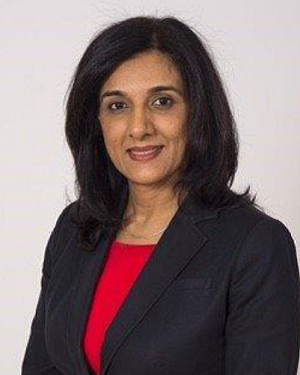 Karima Karmali has over 25 years of leadership experience in healthcare and is the Director of the Centre for Innovation & Excellence in Child and Family-Centred Care at The Hospital for Sick Children (SickKids) in Toronto. In this role, she provides strategic and operational leadership to advance the design and delivery of healthcare that is patient and family centric. Karima champions and leads initiatives aimed at improving patient and family experience and health equity at SickKids. A key area of her work has focussed on the health of vulnerable populations including newcomers.
Karima is a strong proponent of volunteerism and gives her time both locally and internationally.
She is a current member of the Board of Ronald McDonald House Charities, Canada.
Karima obtained her Bachelor of Science in Nursing from McGill University and a Master of Business Administration from Queens University.
Tanya Lentz, Frontline Pediatric Healthcare
NeuroSpark Clinic
Clinical Psychologist | St. John's, NL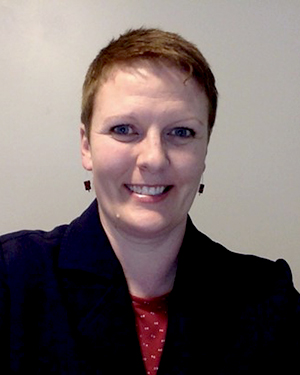 Dr. Lentz, is a registered clinical psychologist in Newfoundland and Labrador. She is the founder of the NeuroSpark Clinic in Newfoundland and Labrador. This clinic provides psychological and neuropsychological assessment and treatment to adults, adolescents, and children. She obtained a master's degree and doctorate degree in Clinical Neuropsychology and Clinical Psychology at the University of Victoria in British Columbia.
Dr. Lentz has 15+ years of experience providing psychological and neuropsychological assessments to adults, adolescents, and children as well as therapeutic intervention and cognitive rehabilitation with the same populations. She was previously the head of the Neuropsychology Service at the Janeway Children's Health and Rehabilitation Centre and the responsible psychologist for the Rehabilitation Division. She was a member of the Concussion Team and Brain Injury Team for at the Janeway Children's Health and Rehabilitation Centre. She has supervised clinical psychology residents and has provided continuing education lectures and supervision for psychologists interested in adult neuropsychology within Eastern Health. Further, she has provided lectures for Memorial University, the Brain Tumour Foundation of Canada, and the Parkinson's Society on the neuropsychological implications of brain injury and brain-related illness.
She is currently a member of the National Newcomer Navigation Network Board and the Make a Change Canada Board. As well, she was a member of the Diversity and Inclusion committee as well as the Respect and Civility committee for Eastern Health. Dr. Lentz has been involved in clinical research for over 10 years on a number of health-related topics. She was previously an adjunct professor in the Psychology Department at the University of Victoria for both graduate and undergraduate courses in adult and child neuropsychology and advanced biopsychology.
Shelley Robichaud, Adult Healthcare
Vitalité Health Network
Director of Primary Health Care | Bathurst, New Brunswick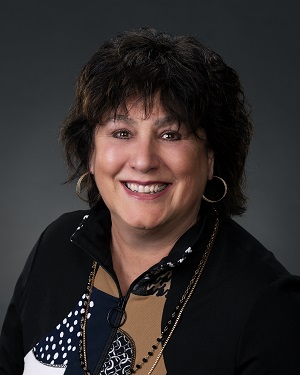 Shelley Robichaud, is an Acadian Francophone born in New Brunswick and has been a resident of the northeastern part of the province her entire life. She obtained a degree in social work at Université de Moncton in 1984 and has mainly worked in management or director capacities for child protection services and community mental health services. She is currently Director for Primary Health Care Services at Vitalité Health Network. She also had the privilege to work in the non-profit sector with organisations addressing the health determinants and the importance of community implication and mobilisation when trying to improve health and wellness in communities.
Her main interests throughout her career have been to maintain equity for all and encourage women's well being.
She is now involved in the collective effort aiming to transform the health system in the province., into one that emphases on the importance of health promotion and prevention services.
Anila Lee Yuen, Settlement
Centre for Newcomers
President & CEO | Calgary, AB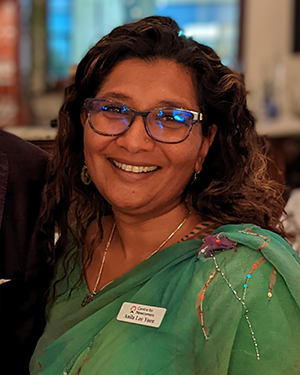 Anila Lee Yuen, MBA (she/they) is the president and chief executive officer of the Centre for Newcomers in Calgary, She has 28 years of experience in the settlement sector. Beyond traditional settlement services, Anila has spearheaded programming to include volunteer-led refugee supports; indigenous education for newcomers; LGBTQ+ supports, domestic violence, homeless and mental health support services and broadened vulnerable youth programming and social venture opportunities. Anila was the civil society chair for the Calgary COVID Care Table from Dec 2020 to Aug 2021, which assisted more than 30,000 vulnerable Calgarians during the pandemic, leading to a vaccination rate of 99% for NE Calgary. Anila continues to lead the Calgary sector collaborative transformation as the chair of the Calgary Newcomers Collaborative.
Persons with Lived Experiences
Manju Kochukunju, Internationally Educated Nurse
Internationally Educated Nurse | Nova Scotia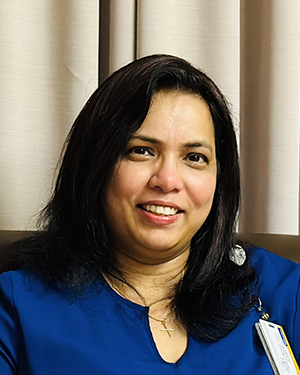 Manju embarked on her nursing journey 25 years ago as a Lieutenant in the Indian Armed Forces. Her commitment led her to obtain certification in paraplegic nursing, specializing in caring for soldiers with spinal cord injuries. Throughout her military service, she gained experience in diverse acute healthcare setting including world's highest Altitude Hospital in Leh, India.
Her path led her to Canada in 2013, and it was there that she discovered her passion for elderly care, eventually earning certification in Gerontology from CNA. Presently, she holds the position of Facility Supervisor at a Long-Term Care in Nova Scotia. Her commitment was recognized through the 2016 RBC Diversity Scholarship administered by CNF and she continued to invest in leadership skills through programs such as LTC Executive Leadership from CHA Learning. Notably, her remarkable contributions during the challenging times Covid 19, earned her recognition through the Thank a Nurse Initiative of the Canadian Nurses Foundation in 2020.
Manju's leadership extends to Internationally Educated Nurses (IENs) in Canada, as demonstrated by her involvement as an Executive in the Nova Scotia IEN Network and other provincial projects. Outside of work hours, she dedicates herself as a valuable resource and mentor for IENs. In all her endeavors, Manju epitomizes the essence of a dynamic and compassionate leader
Mateo Vitale, Newcomer
Newcomer Youth | Calgary, AB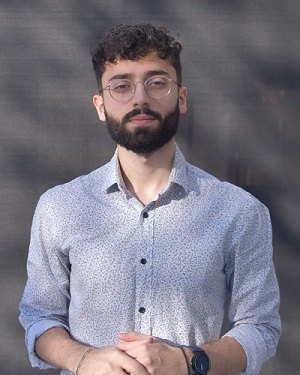 Mateo Vitale was born and raised in Lattakia, Syria. When he was 11 years old the civil war started. After 5 years his family was able to leave the country and refuge to Canada. They arrived February of 2016. He joined the Calgary Bridge Foundation for Youth Mentorship Program on his second day of school. Since then he has volunteered with CBFY during the summer of 2016 and 2017 as a peer mentor in the summer program. He also became a peer mentor in his high school in the After School Mentorship Program.
He was a guest speaker in the CBF 2016 Annual Youth Meeting, 2016 Scholarship Gala Awards Night, and the 2017 Employment For Youth event. He got selected to be one of the CBF 2017 scholarship winners. He also volunteered as a tutor with The Calgary Catholic Immigration Society to help students in his school. Mateo joined the CBFY Board of Directors to represent the youth, learn from the experiences of other members, give back to the community and try to make a positive change.
After his term ended, he is now working with the city of Calgary as a recreational leader in programs for refugee children while completing his psychology degree at the University of Calgary. He is also working again with CBFY as a program facilitator for high school immigrant youth Mentorship Program.
Resource Staff
Christine Kouri, Director
National Newcomer Navigation Network (N4)
Director | Ottawa, ON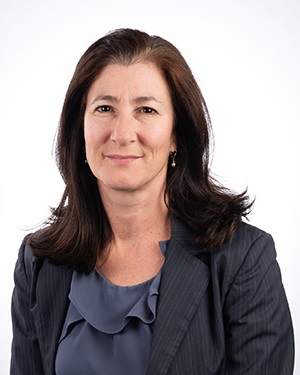 Christine Kouri has over 30 years of experience in the Canadian healthcare system and is known for her initiatives and expertise in equitable health care across socioculturally diverse and marginalized populations. A graduate of McGill University, she worked at the Montreal Children's Hospital as a nurse for 8 years. Upon obtaining her Master's in Health Administration, she was recruited to CHEO to lead the development of their Patient Experience department.
As the Manager for that department, she led CHEO's efforts to ensure an optimal experience for the Syrian Refugees that were welcomed to Ottawa starting in early 2016. Christine developed the role of a Newcomer Navigator position to better support the unprecedented number of newcomer families and the multidisciplinary staff that were providing them with care. Based on that
experience, her team was approached by the federal government to develop a website to assist other healthcare organizations in managing the challenges of providing culturally safe newcomer navigation services as other cities also welcomed increased numbers of newcomers.
In 2019, CHEO received a three-year federal fund to further that work; developing a national platform to facilitate health and social inter-sectoral collaboration regarding newcomer navigation. In addition to oversight of the N4 project, Christine continues to lead CHEO's health equity efforts for their most vulnerable patients and families, including newcomers.
Sahar Zohni, Manager of Operations, Planning and Performance
National Newcomer Navigation Network (N4)
Manager of Operations, Planning and Performance | Ottawa, ON


Sahar is the Project Manager for the N4. She has a Master and Doctor Degree in Pediatrics from Alexandria University in Egypt, and a Master of Health Administration from the Telfer School of Management at the University of Ottawa. Dr Zohni brings to the role over 25 years work as a clinician, lecturer, researcher and passion for quality improvement.
She has worked internationally including Egypt, England and now Canada. Among her clinical roles have been Lecturer of Pediatrics at El-Shatby Pediatric University Hospital, Egypt and as an Associate Pediatric Specialist, Nottingham City Hospital, England.
She also managed two highly intense units; Pediatric Intensive care and Renal Unit. She has led many quality improvement projects along her years of practice which she brought to CHEO in roles in quality improvement and patient experience, including building the hospital's participation in the Solutions for Patient Safety (SPS) Program and a learning federal grant to develop a Newcomer Navigator Toolkit.
Sahar's career path makes her the ideal leader for the N4 team to create a national network aimed to improve the experience of newcomers in navigating Canada's complex health and social services.
Mariah Maddock, Team Lead, Knowledge Generation and Mobilization
National Newcomer Navigation Network (N4)
Team Lead, Knowledge Generation and Mobilization | Ottawa, ON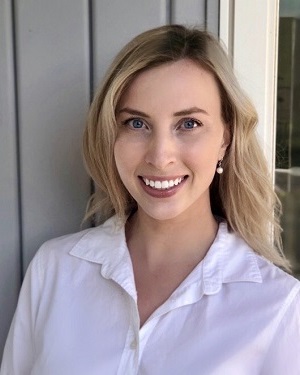 A passion for health equity is what drove Mariah to pursue her Master's degree in Public Health at Lakehead University with a specialization in Northern and Indigenous Health Care. Prior to this, Mariah graduated from Queen's University with a Bachelor of Arts (Hons.) degree in Health Studies and Sociology.
Mariah brings over 6 combined years of project management, coordination and research experience to her role as Project Coordinator of the National Network Navigation Network. She is skilled at building partnerships across diverse sectors to improve health outcomes for people with complex social and health needs. In 2017, she led the implementation of a Situation Table in the city of Thunder Bay and coordinated a regional project that resulted in the development of over 50 formalized partnerships and brought together over 300 professionals from diverse sectors.
Mariah is looking forward to making connections with the pediatric and adult health care and settlement sectors, and finding ways the N4 project can build capacity within these systems to better support newcomers as they navigate Canada's complex health and social service systems.
Stephanie Rochette, Administrative Support
National Newcomer Navigation Network (N4)
Administrative Assistant | Ottawa, ON


Stephanie has over 32 years of experience in supporting healthcare administration for a variety of international professionals and organizations. She brings strong organizational skills, a passion for health equity and her infectious joie de vivre to her work in supporting the N4 team and its various tables.In her free time, Stephanie loves to travel, cook, and sit by the water with a good book.