Connect, learn, and collaborate
N4 is a national network for the diversity of providers who assist newcomers in navigating the complex Canadian healthcare and social service systems. We provide opportunities for professional development, education, virtual discussions, networking, and the sharing of data and resources. We aim to promote best practices in the field of newcomer navigation, with the ultimate goal of improving the experience of newcomers to Canada.
Leveraging Internationally Educated Healthcare Professionals (IEHPs) to Close Healthcare Labour Market Gaps
N4 provides tools and resources to support IEHPs and intersectoral stakeholders to connect, learn and collaborate in optimizing the employment of Internationally Educated Healthcare Professionals. Learn More
Our members across Canada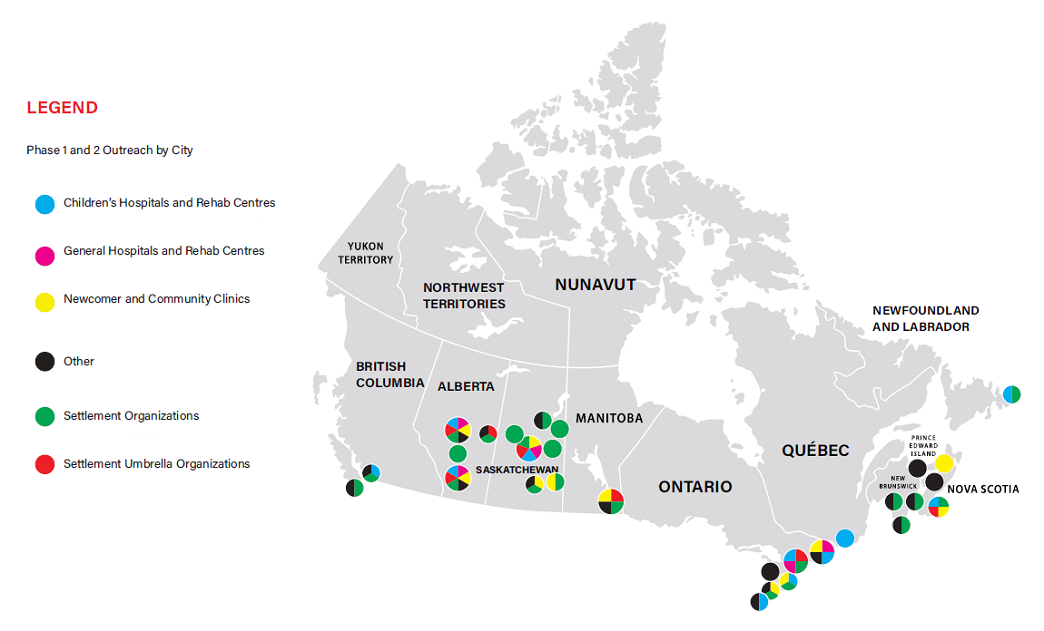 Vision
For Canadian newcomers to have a consistent and equitable experience in navigating health and social services during their settlement.
Mission
To create a national platform for newcomer serving professionals to connect, learn, and collaborate around newcomer navigation.
Our Values
Diversity
Collaboration
Inclusion
Innovation