What members and partners say about N4:
"Those using N4 have relied on it to provide them with data that they need to advocate for their clients and have used it to connect them with other service providers all across the country. And healthcare practitioners, in particular, have said that N4 has increased their awareness of the healthcare challenges faced by newcomers and refugees and allowed them to advance potential solutions."
The Honourable Sean Fraser Minister of Immigration, Refugees and Citizenship - IRCC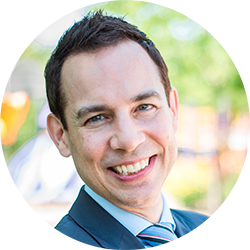 "Unless you are of Indigenous descent, we all come from a history of newcomers. Whether our family's Canadian experience started last year or last century, we can pay it forward by helping make sure the newest Canadians are welcomed and have a chance to thrive in their new country. At CHEO, we are passionate about hosting N4 and supporting those who are promoting the health and well-being of newcomers, both in the healthcare system and more broadly."
Alex Munter
CEO, CHEO, Ottawa, ON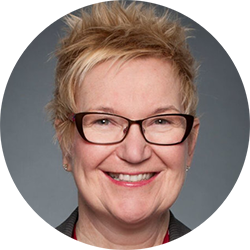 "SPU is proud to be the academic partner with N4 to provide innovative education in newcomer navigation to professionals from different disciplines and sectors. Our online program provides foundational knowledge to address the complexities of newcomer-centred care and to support those working in this noble and challenging field."
Chantal Beauvais
Rector, Saint-Paul University (SPU), Ottawa, ON
"It's always a pleasure to interact with health professionals and other frontline workers who are really passionate engaged about their work. Seeing the way you change people's lives, I think it should give us all hope for the future in these very dark times. And we don't have to look any further than the headlines to know how important your work is and how much more important it's going to become in the months to come."
André Picard
Health Reporter and columnist for the Globe and Mail
"If you work with Newcomer Patients, you understand how health-needs intersect with sectors beyond health-care and how the gaps between sectors create barriers for patients. N4 seeks to overcome those gaps by creating a one-stop platform to assist physicians in Newcomer Navigation within Healthcare, Settlement Services and more."
Dr. Tim Holland, MD
Physician, Halifax Newcomer Clinic, Halifax, NS
"N4 is truly an unprecedented initiative in the way it's helping out newcomers. We're not only helping out newcomers but we're helping professionals help newcomers. My involvement as a Youth Advisor on N4's Advisory Committee means so much to me. This is the first time in my life that I can help newcomers on a national scale."
Mateo Vitale
Youth Advisor, N4 Advisory Committee, Student, University of Calgary, Calgary, AB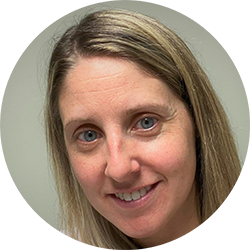 "As nurses, we advocate for our clients. The resources found within N4 allow us to advocate for our newcomers with the proper support and data. It also serves as a good reminder of the importance of culture when preserving a person's dignity."
Chantal Arsenault, NP
Family Nurse Practitioner, Horizon Health Network, Moncton, NB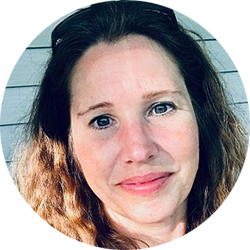 "The N4-Saint Paul University Online Program was less about what I need to do or offer, or what newcomers need to know, and more about how do I need to change, how do programs, systems, organizations need to adapt to support newcomers, not just in what we say we do, but in what we actually offer and what that says and means."
Laura Callaghan
Pediatric Nurse Practitioner, IWK Women's and Children's Hospital, Falmouth, NS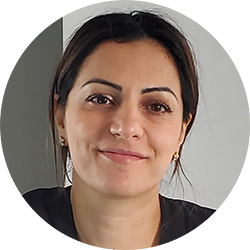 "The N4 platform has been an amazing connection tool that we are so lucky to have. N4 provides us with that national connection, especially with the high needs of settlement and health services. This crucial connection provides services that allow families to integrate faster in any community. Thank you for a genius idea opening doors for the settlement sector/health to get connected."
Rebecca Rafca Saad
CSS Case Manager, The Multicultural Council of Windsor and Essex County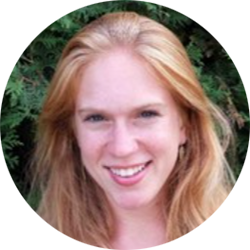 "N4 has been an excellent source of information- through their website and webinars- and has allowed me to connect with other service providers across the country."
Zoe Schwartz, MSW, RSW
Social Worker, BC Children's & BC Women's Hospital & Health Centre, Vancouver, BC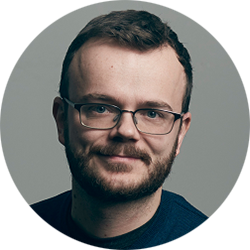 "Our students from healthcare and settlement are already doing amazing and important work, but in the N4-SPU Program we strive to give them a rich set of additional resources and a structured space to reflect upon ethical issues and judgments, interpersonal communication, cultural competencies, social justice, and aspects of conflict. These are matters that affect their work in very real ways day to day. We hope that these competencies will help our students to excel in their fields."
Matthew Robert McLennan, PhD
Associate Professor, School of Ethics, Social Justice and Public Service, Faculty of Philosophy, Saint Paul University, Ottawa, ON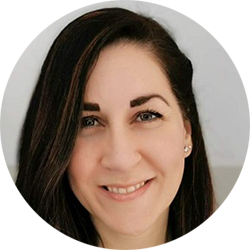 "I can't say that I've learned one thing that was more valuable then another within the past 12 months of the N4-SPU Program. Every course I took has really expanded my appreciation on the experience that a newcomer may go through arriving to Canada, and the challenges they may encounter. From studying social justice barriers, to exploring the obstacles of a newcomer with disabilities who's trying to maneuver new surroundings that are not adapted to his or her disablement. Every professor has guided me on exploring and understanding my own beliefs, and challenged me to analyze them in a different view."
Adele Ois
Outreach Worker, CHEO, Ottawa, ON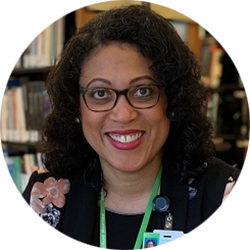 "Given the context of the pandemic and Black Lives Matter, the second half of the course really resonated around my work as a healthcare professional exploring gaps in the system and identifying capacity to make system changes. The internship allowed me to deepen my understanding of the need to consider the impact of intersectionality including race, gender, ethnicity, social location, geographic location and other systemic barriers experienced by healthcare professionals trying to meet the needs of clients and families; and to understand how the system can cause vulnerability for those who arrive at its intersections from multiple directions and locations."
Lorraine Thomas
Family Support Specialist, Holland Bloorview Kids Rehabilitation Hospital, Toronto, ON
"The N4-Saint Paul University Online Program as a whole was most valuable to learn about; it helped deepen my understanding of the importance of my role in the Canadian health and social settlement through equalizing power imbalances and identifying disparities; being aware of those gaps assists me in promoting equity, justice and mutual learning and transformation."
Hanan Shami
Community Health Worker, Multicultural Health Brokers Cooperative, Edmonton, AB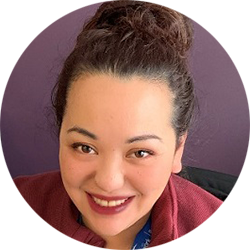 "The N4-SPU Program has helped me become more conscious of the social, economic, and political circumstances that influence the health status and access to health care of our newcomers."
Maria Baluyut
Health Liaison Coordinator, Mosaic Primary Care Network, Calgary, AB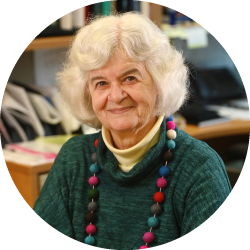 "N4 would not have existed 40 years ago. It's an example of people coming together to make a difference, and I hope that N4 will have even more of opportunity to make a difference because more and more people will come to our country."
Noni MacDonald, MD, MSc, FRCPC
Professor, Faculty of Medicine, Department of Pediatrics, Dalhousie University and IWK Health Centre, Halifax, NS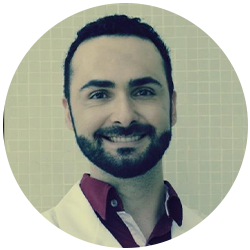 "I would definitely recommend the program to other foreign colleagues, because for me, having recently arrived in Canada, it has been a wonderful experience and I feel like I am rediscovering myself."
Magno Garcia
Internationally Trained Physician (ITP) Participant in the N4/SPU IEHPs Online Program
"The program gave me the opportunity to reflect on the past and makes me push through my goal to become a Registered Nurse in Ontario. I also got the chance to meet other IEN through Peer Mentoring Group and shared common goals and experiences."
Natalie Acosta
Internationally Educated Nurse (IEN) Participant in the N4/SPU IEHPs Online Program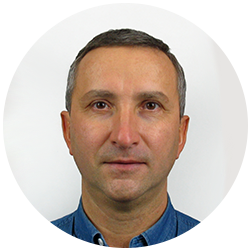 "I am absolutely sure that this program will help in my professional growth, because I have qualified mentors and a program that gives a broader view from the inside of the Canadian health care system."
Mykola Melnik
Internationally Trained Physician (ITP) Participant in the N4/SPU IEHPs Online Program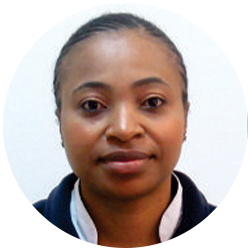 "I believe the program has impacted positively in my career by making it easier for me to understand the way Canadian healthcare system works and how one can easily integrate into the system."
Faith Chiaghana
Internationally Educated Nurse (IEN) Participant in the N4/SPU IEHPs Online Program
"The program instilled confidence in me and made me realize my self esteem. It's like I have went through my whole syllabus in nursing also reminded me the experience that I had in my clinical settings. Actually I felt it's too far to reach … but now I have regained my energy to go through the process. I thank everyone who heard all of our stories with empathy and encouraged us through out."
Shanthi Srinivasan
Internationally Educated Nurse (IEN) Participant in the N4/SPU IEHPs Online Program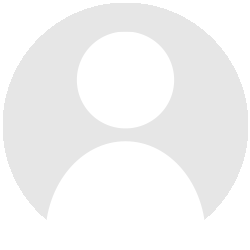 "It was pleasure joining the N4/SPU IEHP program. Thank you so much for this wonderful program which helps streamlining the IEHPs understanding of the Canadian healthcare system and culture. In addition, I think it was a great opportunity to making IEHP feel valued and heard."
Yousra El-Basyuni
Internationally Trained Physician (ITP) Participant in the N4/SPU IEHPs Online Program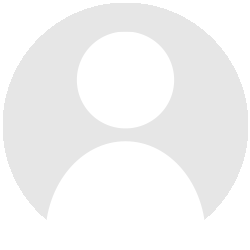 "Before starting the program, I expected that the program would be related to clinical work, but it was for other things related to building a flexible and positive person who understands well the health system in Canada and promotes positive personal qualities such as the idea of lifelong learning and also sheds light on the trauma resulting from immigration and relocation and finally respect for the diversity that exists in Canada. It was inspiring to think and learn about the philosophy of human morals."
Reem Issa
Internationally Trained Physician (ITP) Participant in the N4/SPU IEHPs Online Program
"Thank you for giving me the opportunity to participate in this program. It was very useful and very informative. It helped me to understand more about the Canadian healthcare system and helped me to be more familiar with it."
Amalia Gerges
Internationally Trained Physician (ITP) Participant in the N4/SPU IEHPs Online Program
"This program was very useful to me as international graduate profession, and effective enough to understand the Canadian healthcare system. It provided me with an information which support and guide me on my way to join healthcare system. I would recommend this program to anyone of IEHPs who's seeking to understand the Canadian healthcare system."
Ghada Alhassen
Internationally Trained Physician (ITP) Participant in the N4/SPU IEHPs Online Program
"I am glad I was selected for this course, not only was it an eye opener on the wide difference in patient care, I come from a paternalistic kind of doctor patient relationship. I was able to learn the art of communication in an health care setting both doctor patient and doctor colleague interactions."
Valerie Abiola
Internationally Trained Physician (ITP) Participant in the N4/SPU IEHPs Online Program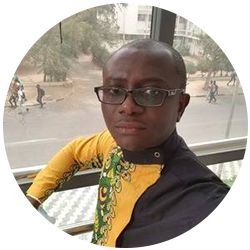 "In addition to self-reflection, the main things I've learned are intercultural/multicultural intelligence, interpersonal communication, listening and reflective practice."
Gilles Armand Kouam Kamndoum
Internationally Trained Physician (ITP) Participant in the N4/SPU IEHPs Online Program
"I have learned that the important thing is to commit to improving and taking actions to make it happen. Thank you very much to everyone involved in the program: the lessons were very informative, and the material provided was very interesting."
Diana Sá
Internationally Trained Physician (ITP) Participant in the N4/SPU IEHPs Online Program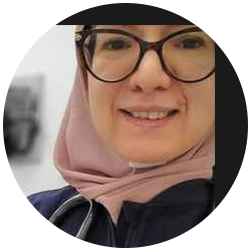 "As a physician trained abroad, I had a certain view of myself and my role as a healthcare professional. At the start of the program, I did not realize the importance of cultural intelligence and cultural diversity in healthcare delivery. I used to think that my knowledge and skills were sufficient to provide effective patient care. However, throughout the program, I learned to better understand the importance of empathy, generative listening and effective communication to better understand the needs and perspectives of my patients and colleagues."
Radia Halitim
Internationally Trained Physician (ITP) Participant in the N4/SPU IEHPs Online Program