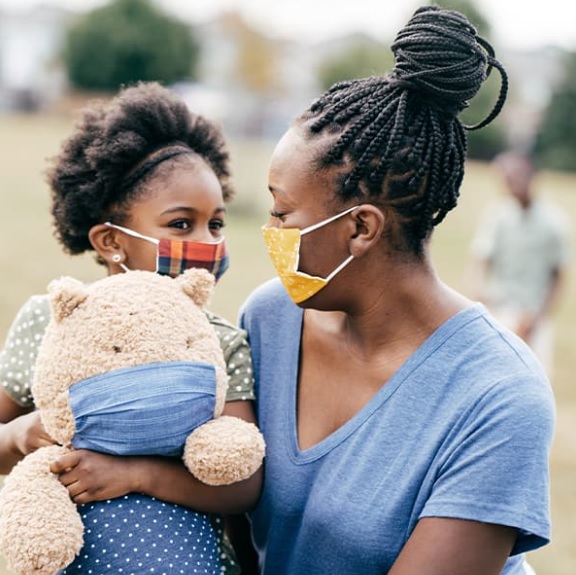 Message from Immigration, Refugees and Citizenship Canada - IRCC
Yesterday, Deputy Prime Minister and Minister of Finance Chrystia Freeland tabled Budget 2021, titled A Recovery Plan for Jobs, Growth, and Resilience. This Budget was about finishing the fight against COVID-19 and creating more jobs and prosperity for Canadians in the years and decades to come.
In her speech, Deputy Prime Minister Freeland reiterated the government's commitment to immigration, including a plan to draw even more talented, highly skilled people to Canada. She stated that investments in Budget 2021 will support an immigration system that is easier to navigate and more efficient in welcoming the dynamic new Canadians who add to Canada's strength.
Here are more specifics on IRCC-related items in Budget 2021:
Digital platform modernization
Budget 2021 proposes to invest $428.9 million over 5 years to develop and deliver an enterprise-wide digital platform that would gradually replace the legacy Global Case Management System. This will enable improved application processing and support for applicants, beginning in 2023.
A new digital platform will enable Canada's immigration system to function more efficiently behind the scenes, to advance policy priorities, and to deliver digital services that meet heightened client expectations. With this platform, IRCC will be able to leverage digital to better achieve Canada's immigration objectives.
Supporting racialized newcomer women and newcomers experiencing gender-based violence
Budget 2021 proposes to provide $15 million over 2 years starting in 2021–2022 to extend the Racialized Newcomer Women Pilot Initiative, which was launched in 2018. This initiative will continue supporting employment-related services for racialized newcomer women in areas such as networking, employment counselling and paid work placements to support their career advancement.
Budget 2021 also proposes to provide $2 million over 5 years starting in 2021–2022 to increase access to information and support for new Canadians facing family and gender-based violence, including enhancing the availability of anti-violence resources.
Enhancing the Temporary Foreign Worker Program
To support Canada's Temporary Foreign Worker Program, Budget 2021 is proposing
$49.5 million over 3 years starting in 2021–2022 to support migrant worker-centric programs and services
$54.9 million over 3 years starting in 2021–2022 to increase inspections of employers and ensure temporary foreign workers have appropriate working conditions and wages
$6.3 million over 3 years starting in 2021–2022 to improve service delivery of open work permits for vulnerable workers, helping migrant workers in situations of abuse find a new job


Enhancing immigration service and support
Budget 2021 proposes to provide $74 million over 3 years to maintain enhanced capacity and service standards within the Client Support Centre, ensuring timely support by phone and email for inquiries related to the services offered by the department.
Budget 2021 proposes $29 million over 1 year to be shared between IRCC ($19.6 million) and the Canada Border Services Agency (CBSA) to maintain enhanced processing capacity for temporary residence applications.
Accelerated pathways to permanent residency
Budget 2021 notes that Canada's immigration system is critical to supporting the economic recovery, which is why IRCC announced an introduction of time-limited pathways to permanent residence for foreign nationals already in Canada.
On April 14, 2021, IRCC announced an innovative pathway to permanent residence for over 90,000 essential workers and recent international graduates from a Canadian institution who are already actively contributing to Canada's economy.
Streamlining Express Entry
Streamlining Canada's Express Entry system will allow the government to ensure our immigration system responds to Canada's growing economic and labour force needs and help Canada reach its 2021–2023 Immigration Levels Plan.
Budget 2021 noted that the government intends to propose amendments to the Immigration Refugee Protection Act that would improve upon our ability to select the candidates who best meet Canada's labour market needs among the growing pool of Express Entry candidates who wish to become permanent residents.
Responding to the Venezuelan migrant and refugee crisis
Budget 2021 proposes to provide $80.3 million over 2 years starting in 2021–2022 to Global Affairs Canada and IRCC to respond to the Venezuelan migrant and refugee crisis. This investment would enable Canada to help reduce human suffering, irregular migration and security threats in the region, while improving the integration of migrants and refugees into host communities.
Legal aid
Budget 2021 proposes to provide $26.8 million in 2021–2022 to enable participating provinces to maintain immigration and refugee legal aid support for asylum seekers, while protecting the efficiency and integrity of the asylum system.