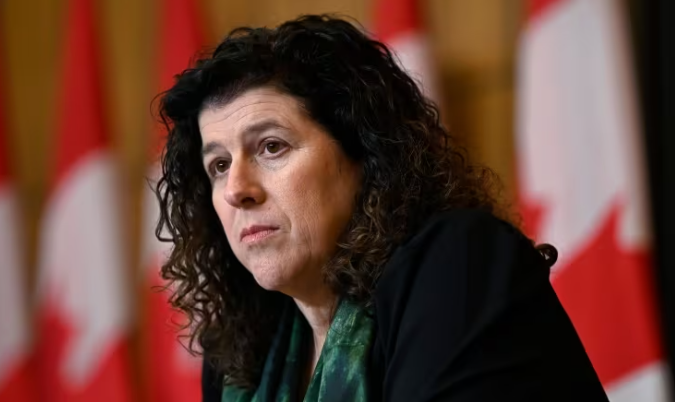 A new report from the auditor general of Canada released Thursday warns that while progress has been made, the federal government must improve its management of immigration programs to reduce permanent residency backlogs.
Auditor General Karen Hogan's report also said the federal government doesn't know whether it is making progress on reducing barriers and inequities for minorities, and must speed up efforts to modernize the delivery of employment insurance, Old Age Security and the Canada Pension Plan to avoid a major outage.
"These issues are not new," Hogan said in Ottawa Thursday. "If COVID-19 taught us anything, it is that being prepared and acting early costs less and results in better outcomes."
Hogan's office audited eight permanent residency programs and found that, despite efforts to reduce pandemic backlogs, most people applying for permanent residency are still waiting a long time for their applications to be processed.