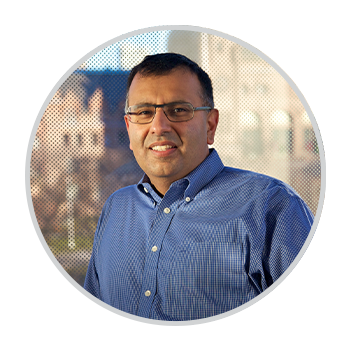 This blog is the latest installment in N4's Featured Member series, which highlights the diverse work and experiences of N4 members across Canada.
Dr. Austin did not begin his career in academia, but rather as a pharmacist in a downtown Toronto hospital. Shortly thereafter, he began working as an instructor and clinical lecturer at the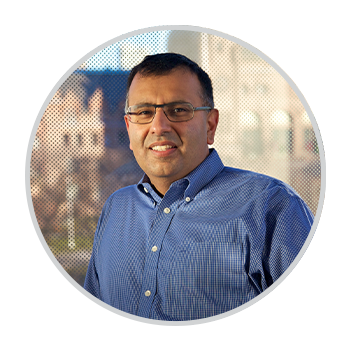 University of Toronto, which inspired him to pursue a PhD in pharmacy. "At that time, I was one of the relatively few people that had a full-time job at the university, but also kept an active license as a pharmacist and continued to work on a very part-time basis in the field as a pharmacist, and I think that's what really opened my eyes to some of the issues that my profession was facing," Dr. Austin reflects.
Dr. Austin goes on to recall that during this same period, the Canadian pharmacy community was trying to identify how to best integrate internationally educated pharmacists – those who were finding it challenging to navigate the licensing requirements in Canada, as well as those who were working as pharmacists but having trouble advancing in the field. Dr. Austin often interacted with newcomer pharmacists in his role as a preceptor, sparking his research interest intowhat could be done to support this population through the lens of health services research.
The Ontario College of Pharmacists had also identified the IEHP issue as a priority – despite internationally trained pharmacists comprising over 50% of all newly-licensed Ontario pharmacists in the mid to late 1990s, there were significant gaps in how these professionals were integrated into the Canadian healthcare system.
The Ontario College of Pharmacists' interest in the matter led to a grant that allowed Dr. Austin to better examine this gap. "What that grant resulted in was a pilot project that recognized that for pharmacists in particular, there are certain common educational characteristics – pharmacology is the same wherever you go, medicinal chemistry is the same wherever you go. But what was really, really different was the context of practice...and what pharmacists pointed to was what they needed help with was understanding how to apply their previous knowledge, experience, and skills in the Canadian context."
The data generated through this grant led to a provincially funded bridging program that Dr. Austin helped to found, and ultimately grew into the International Pharmacy Graduate Program at the University of Toronto. At the time, there weren't other examples of bridging programs for IEHPs in Canada – in the years since, many of the best practices identified by Dr. Austin and his team for the establishment of bridging programs have been replicated elsewhere. Dr. Austin has been actively involved in the program since its inception and is particularly proud of the program's focus on mentorship, as well as the program's strong relationships with Canadian employers.
Dr. Austin is a passionate educator and is also the only University of Toronto professor ever to have received both the President's Teaching Award for excellence as an educator and the President's Research Impact Award for the societal significance of his work. He has been named Professor of the Year by students on 20 separate occasions. Dr. Austin has also published over 250 peer reviewed papers and authored 4 textbooks. In 2017, in recognition of the global impact of his work, he was named as a Fellow of the Canadian Academy of the Health Sciences, one of the highest honours for health researchers in Canada. 
Dr. Austin is pleased to see the increased focus on better supporting IEHPs, but notes that both the shortage of healthcare workers, as well as the IEHP issue, are not new – they have just been exacerbated by the COVID-19 pandemic. He sees this as an opportunity for enduring solutions to be identified and hopes that these solutions include interprofessional partnerships and educationally focused initiatives. Dr. Austin also calls for the importance of understanding fundamental workplace conditions that impact the retention and success of IEHPs, as well as all healthcare workers.
To hear more from Dr. Austin on supporting IEHPs, watch N4's September 22, 2022 webinar, "Removing Barriers to Employment for Internationally Educated Healthcare Professionals (IEHPs)."