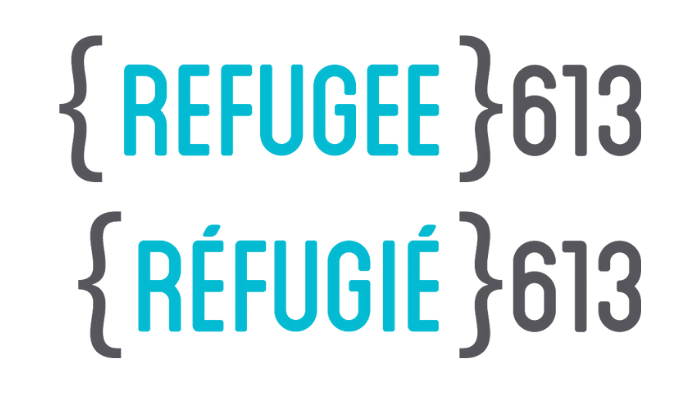 At Refugee 613, we explore new ways to create and deliver settlement information and engage communities in refugee welcome.
We produce multilingual infographics, videos, guides, and services to help newcomers find key information about life in Canada.
We provide training for people and organizations who want to reach newcomer audiences.
We combine practical insights from our community networks and people with lived experience of migration with leading practices from the field of strategic communications to reduce barriers to information.
We provide communications and implementation advice to partners locally and across the country, from grassroots to government.
Here are two of our projects you should know about.
Our Multilingual Info Bank has hundreds of resources on life in Canada for newcomers and the people who support them created by Refugee 613 and submitted by other organizations. You'll find infographics, videos, fact sheets, and more on topics ranging from flu vaccinations to government benefits. Visit the Multilingual Info Bank to access resources in over 70 languages, or submit your own content so it can reach more people who need it.

Our Telegram Messaging Service for Afghan Newcomers connects members with factual answers to their basic settlement questions for free on the Telegram app. Our group currently benefits an estimated 3500 Afghan newcomers across Canada and has resulted in over 800 referrals to service providers. If you want to reach Afghan newcomers in your region, tell us about your services! Click here to learn more.
We're always creating new resources to support newcomers and you, and we're always open to collaborating.
Join our mailing list to get the latest information on Refugee 613's newest resources, services, and events.
If you want to discuss our work or ask a question, send us an email at info@refugee613.ca.