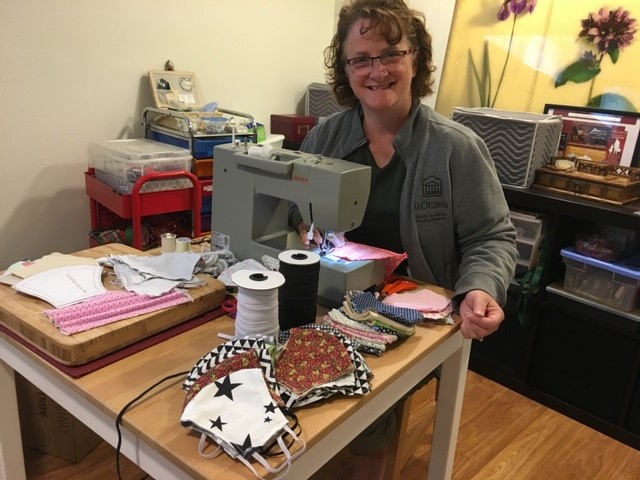 Kimberley deLaunay, N4's Quality Improvement Specialist, has been helping out during this pandemic by making face masks in her spare time.
"In April the need for masks in the community started to grow but everyone was struggling to find them. Like many in my community I wanted to help. So with a basic knowledge of sewing and the best of intentions, I began making masks for frontline workers, teachers, seniors, and anyone who needed one. I have distributed over a 100 masks and look forward to continue helping out our community. Sometimes we think we are a drop of water in an ocean pandemic, but we can create a ripple, one mask at a time," she explains.
Have you had to get creative to manage during this pandemic? Share your story with us in Meeting Place.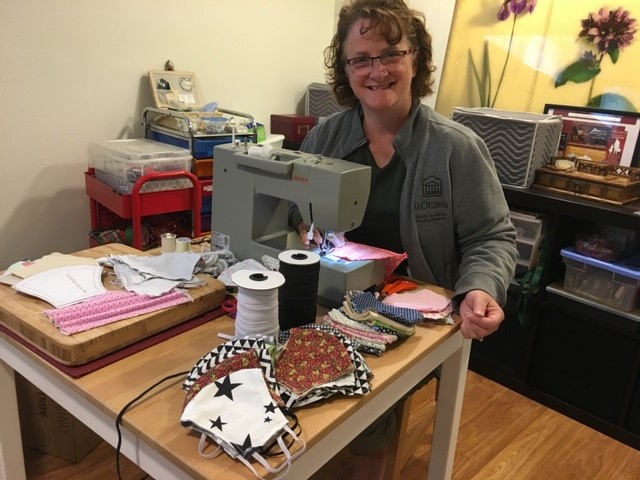 Kimberley making face masks in her spare time
No login? Please enter your details below to continue.