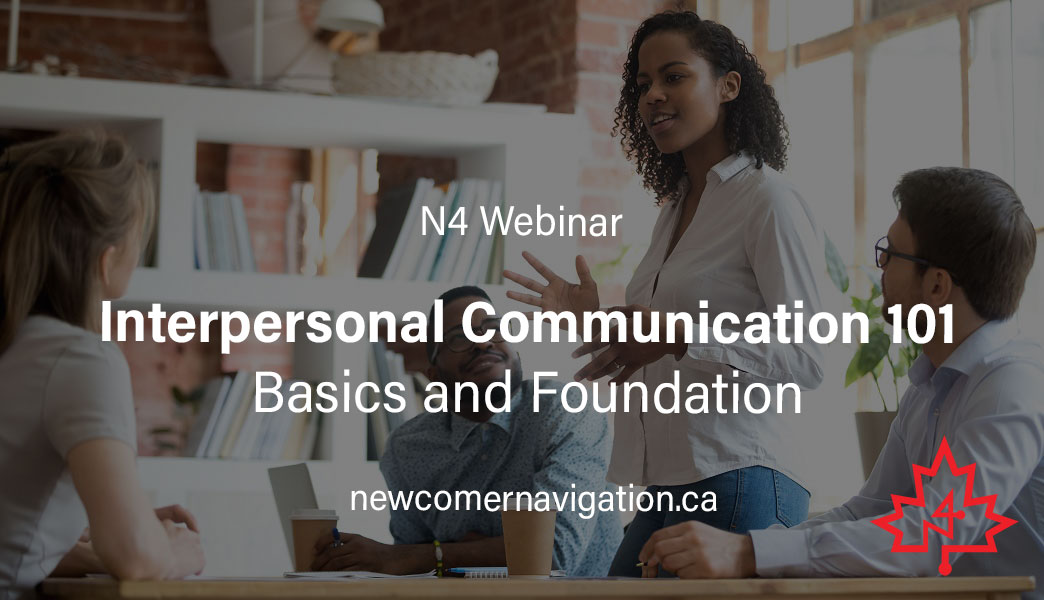 English · Free
When: March 3, 2021 · 01 PM EST
Register now! newcomernavigation.ca/comm101
Effective human communication plays a central role in human relationships daily. It is not surprising to see how interpersonal communication can affect our lives in different contexts. For newcomers to Canada, cultural settings, language barriers, and other factors could be a burden to have and maintain dynamics, especially in the workplace. With COVID-19, it became hard to establish effective interpersonal communication with the use of technology and virtual tools and with the lack of actual interpersonal encounters. Join us for a two-part webinar series that will move us toward creating effective interpersonal communication.
In part 1 of this webinar series, you will learn:
The nature of interpersonal communication skills, culture, and diversity;
How the self-concept develops and affects human interactions;
How to manage impressions about others; influence of perception of others; pre-judgments and assumption; building empathy in human relationships.
And more!
Audience: Newcomer-Serving Professionals in Health and Settlement Sector
Speaker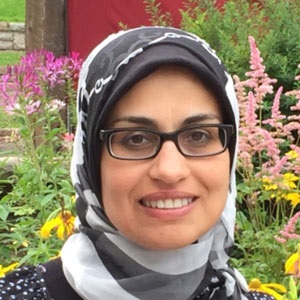 Dr. Aliaa Dakroury
Associate Professor at the School of Social Communication, Saint Paul University
Dr. Aliaa Dakroury is an Associate Professor at the School of Social Communication, Saint Paul University. She holds a PhD from Carleton University's School of Journalism and Communication. She taught at the University of Ottawa's Department of Communication and Carleton University's Departments of Sociology and Anthropology, Law, and Journalism and Communication. Her fields of interest are: communication rights; history of communication; globalization and information technology; governance and Canadian media policy; social justice and cultural rights; and Islam and media representation.
Professor Dakroury has taught various classes on a variety of subject, such as: Media Ethics; Media and Great Social Debates; Knowing the Media; Interpersonal Communication; Organizational Communication; Electronic Journalism; Theories of Mediated Communication; Media and Religion; Women, media and Islam, among others.
Professor Dakroury is the co-editor of the Global Media Journal—Canadian Edition, and her publications appear in various journals, including the Journal of International Communication, Media Development, the American Journal of Islamic Social Sciences, Studies in Contemporary Culture, the Journal of InterGroup .
Register now! newcomernavigation.ca/comm101