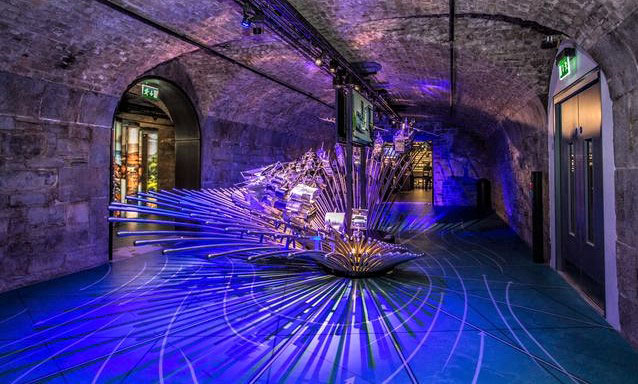 As we celebrate St. Patrick's Day, let us also celebrate the Irish heritage of numerous Canadians
I joined N4 in December 2020 and learning my role and the work we do, it made me think of my own past as well as my spouse's. Although I am a third-generation Canadian and my spouse is the same, that still meant immigration is at the heart of most of our lives.
With my spouse's heritage, and I believe some of my own too, as Irish, and with St. Patrick's Day around the corner, I thought I could share some discussion on Irish immigration and its impact on Canada.
After a recent trip to Dublin in early 2019, we learned much more about the impact of Irish immigration to the world with a visit to their EPIC Museum. EPIC, referring to Every Person is Connected, is an Irish emigration museum in the center of the city. The museum explores the history of Ireland (the island and the republic), why many left Ireland, and the many influences Irish culture has had on the world. From scientific discoveries to historic political moments to its influence on arts and culture, the Irish have made a great imprint on many different areas of our world.
With the world in lockdown as of February 2021 when writing this, I recommend taking a virtual tour of the museum.
This got me thinking about the Irish's impact on Canada and the many reasons the Irish moved to this country. Without going too in-depth, one of the biggest reasons for the diaspora of the Irish was the Great Potato Famine of 1847. Sadly, many died but those that could leave Ireland did. Some chose to cross the Atlantic and a great number have been recorded coming through Grosse Île in Quebec. Grosse Île has well over 33,000 documented Irish immigrants coming through this quarantine station from 1832 to 19371. Many of those settled in Montreal and the Irish heritage is even present with the clover on the city's flag.
Other reasons for Irish moving to Canada can be traced back to many other events, such as those with lineage moving from the United States to Canada as Loyalists to more recent events being emigration from Ireland for work.
Today, our census states that our country's fourth-largest ethnicity is that of the Irish with 4.5 million Canadians claiming some or full lineage to the emerald isle1.
Once this pandemic is over and having group activities are safe to do so, you will find many major cities across Canada celebrate St. Patrick's Day with parades and parties.
So, this March 17, 2021, when you are enjoying festivities (while abiding by all appropriate health and safety guidelines) just remember that Every Person Is Connected, through your own heritage, your friend's heritage, or even others in your life.
1 Library and Archives Canada (2020). Irish Genealogy and Family History. Retrieved from https://www.bac-lac.gc.ca/eng/discover/immigration/history-ethnic-cultural/Pages/irish.aspx
Andrew Tomayer
Education Coordinator , N4
No login? Please enter your details below to continue.