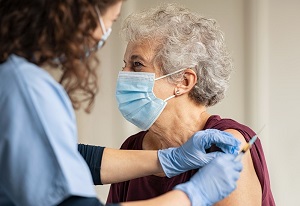 Apr 7, 2021 · Bilingual · 1 hour · Free
Extra resources1
1 Exclusive to N4 members | Not a member yet? Join us, it's quick, easy and free!
Vaccine hesitancy is not synonymous with vaccine refusal; a challenge for public health and health care professionals, it is a complex phenomenon that needs to be understood in its various dimensions in order to be able to help people accepting vaccination against COVID-19. In the case of minorities and migrants, it might take specific forms.
This webinar addresses the phenomenon in general and some of its specificities in the context of the pandemic and multi-ethnic spaces.
Audience: Healthcare and settlement practitioners
Speaker

Laurence Monnais
Professor of History and Director of the Center for Asian Studies, Université de Montréal, Québec