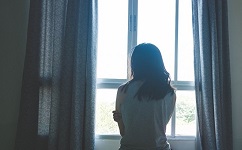 Recorded on Jan 27, 2021 · English · 1 hour · Free
Extra resources1
1 Exclusive to N4 members | Not a member yet? Join us, it's easy and free!
In this introductory webinar, the speaker defines human trafficking and explores its impact on migrant women with precarious immigration status in Canada. Designed for frontline workers and service providers who work in the non-profit and community sector and/or for those who work directly with migrant and immigrant women, this webinar aims to:
Increase frontline workers' awareness on the issue of human trafficking and to better understand its manifestations.
Consider how systemic inequities and other factors may make migrant women vulnerable to trafficking in Canada.
Present some common issues with trafficking identification and some tips for feminist and rights-based approaches for working with migrant women trafficking survivors.

Audience: Healthcare and settlement practitioners
Host
Andrew Tomayer
Education Coordinator - National Newcomer Navigation Network - N4
Speaker
Leah Evangelista Woolner
Movement Against Rape and Incest - MCVI