National Nursing week is chosen the week of Florence Nightingale's birthday (May 12th). The Canadian Nurses Association theme this year is #WeAnswerTheCall to showcase the many roles that nurses play in a patient's healthcare journey.
This month, N4's featured member is Chantal Arsenault, a Nurse Practitioner with Horizon Health in New Brunswick. Chantal's dedication towards her newcomer patients is extraordinary. Despite being a very busy professional, she enrolled in our SPU online program to advance her knowledge.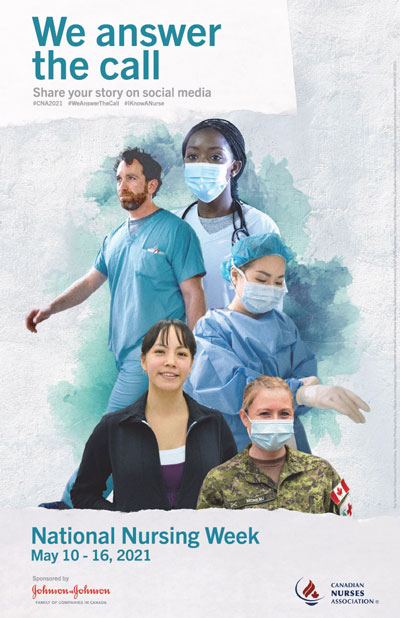 Chantal also encourages her nursing colleagues to join N4. "As nurses, we advocate for our clients. The resources found within N4 allow us to advocate for our newcomers with the proper support and data. It also serves as a good reminder of the importance of culture when preserving a person's dignity."
N4 is honoured to have over 20 Nurse members and we'd like to have more. Please encourage your nursing colleagues to join N4, so we can support them in their pursuits to "Answer the Call" to advance the health equity of newcomers.