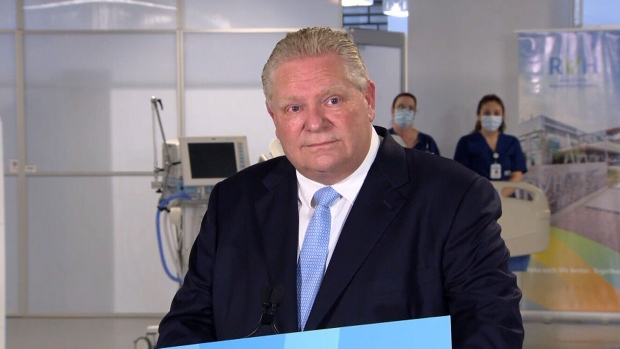 Premier Doug Ford announced the addition of more than 450 new postsecondary positions across all six of Ontario's medical schools.
Ford was joined by Health Minister Christine Elliott and Minister of Colleges and Universities Jill Dunlop in Brampton for the announcement.
The new seats will be broken down into 160 undergraduate seats and 295 postgraduate seats.
"With this investment, we're supporting more students to take the path to become a doctor and creating the family doctors and specialists that will take care of us in the years to come," Ford said while speaking to reporters. "And we're bringing these opportunities to our growing cities like Brampton, where there's so much talent and strong desire for people to give back to their communities."