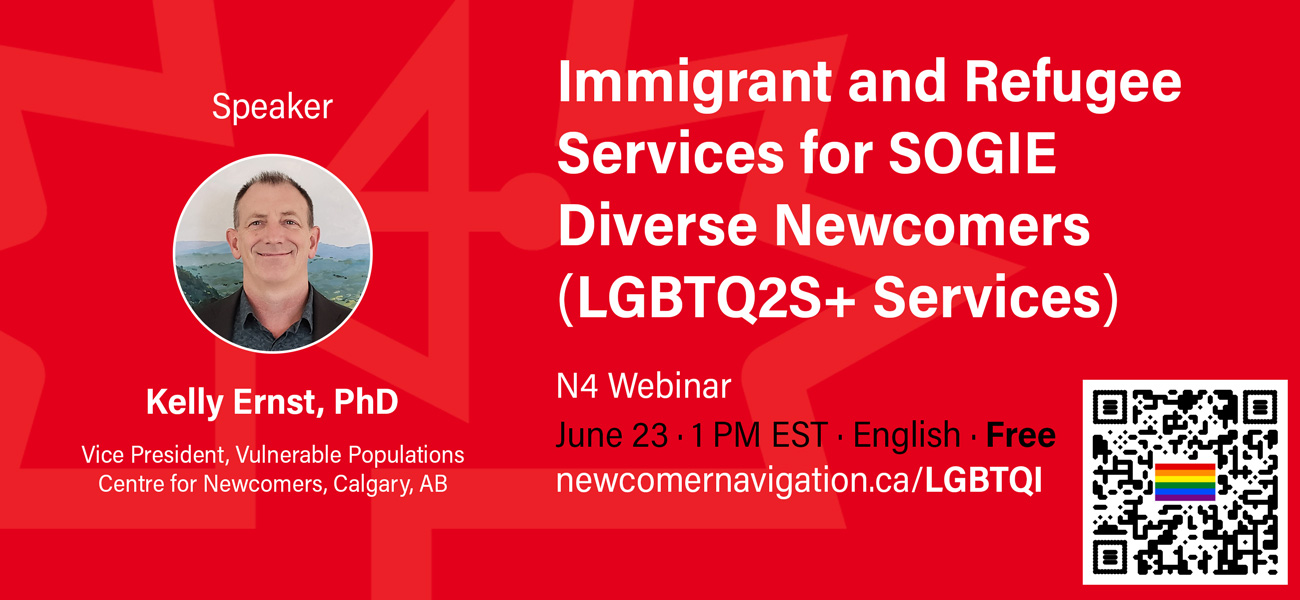 The Centre for Newcomers services for sexually and gender diverse newcomers grew from one person to a diverse team providing settlement services, mental health services, income support, career development, refugee coaching, and professional development training. The centre learned from its LGBTQ2S+ experience to replicate services more broadly to vulnerable persons and address COVID-19 pandemic issues. Its success and uniqueness was the basis for also hosting the National LGBTQ+ Guidelines project now involving participants from all regions of Canada. The presentation will give key programmatic factors and success data that can be replicated in other organizations.
Learning objectives
Refugee services for sexually and gender diverse newcomers
LGBTQI+ services and development of the National LGBTQ+ Guidelines Project
Addressing COVID-19 Pandemic Issues and service provision
Audience
Newcomer-serving professionals in Health and Settlement sectors
About the speaker
Kelly Ernst, PhD is the Vice President, Vulnerable Populations at Centre for Newcomers in Calgary, Alberta. He has a PhD in Educational Psychology. Kelly has created numerous projects at the Centre for Newcomers. In his spare time, he is co-founder and President of the End of the Rainbow Foundation. He was also a co-founder of a number of not-for-profit organizations. He is a winner of the 2020 Stars of Alberta Volunteer Award for his life-long volunteering. As a human rights and civil liberties advocate, he was a recipient the Alberta Civil Liberties Human Rights Award for his work on Alberta's Bill 10 as Chairperson of the Public Consultation of Gay-Straight Alliances in Alberta Schools. He sits on committees nationally and locally advocating for vulnerable people.