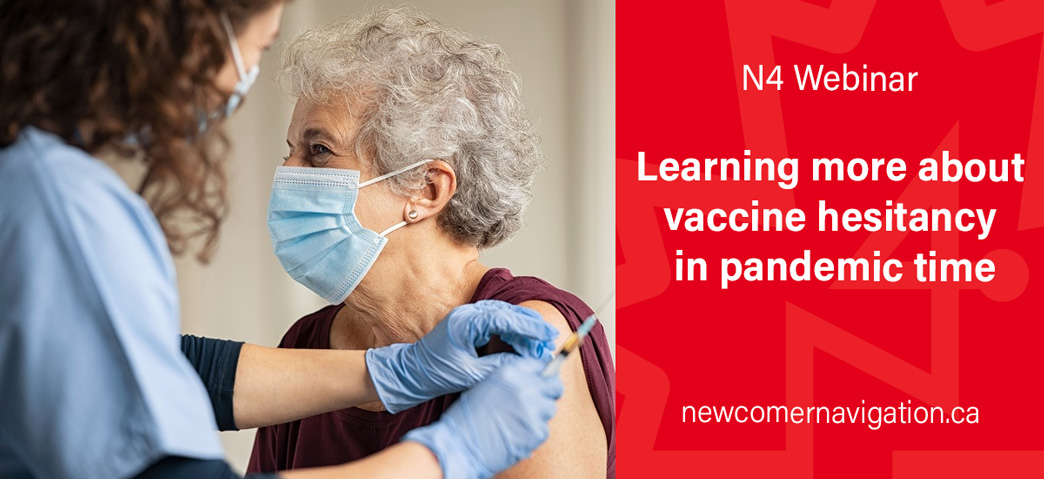 Bilingual · Free
When: April 7, 2021 · 01 PM EST
Register now! newcomernavigation.ca/vaccine-hesitancy
Vaccine hesitancy is not synonymous with vaccine refusal; a challenge for public health and health care professionals, it is a complex phenomenon that needs to be understood in its various dimensions in order to be able to help people accepting vaccination against COVID-19. In the case of minorities and migrants, it might take specific forms.
This webinar will address the phenomenon in general and some of its specificities in the context of the pandemic and multi-ethnic spaces.
Audience: Newcomer-Serving Professionals in Health and Settlement Sector
Speaker

Laurence Monnais
Professor of History and Director of the Center for Asian Studies, Université de Montréal, Montréal, Québec
A Fellow of the Royal Society of Canada, Laurence Monnais is professor of history and Director of the Center for Asian Studies (CETASE) at Université de Montréal. Her interdisciplinary work has explored the transformations of health in Southeast Asia, the globalization of vaccinations and infectious diseases. Author of The Colonial Life of Pharmaceuticals (CUP 2019) and Vaccinations. Le mythe du refus (PUM 2019), she is currently working on vaccine hesitancy and measles in a transnational perspective. She also collaborates to the Co-vivre project, an outreach initiative founded by Trottier Family Foundation (McGill University) aimed at helping vulnerable communities access health and support resources during COVID-19.
Register now! newcomernavigation.ca/vaccine-hesitancy