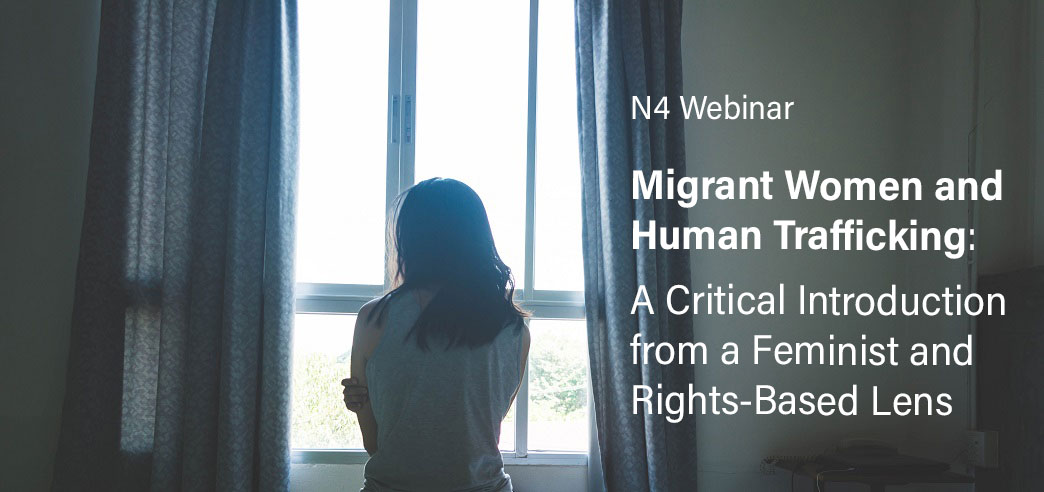 Online · English · Free
When: January 27, 2021 01:00 PM EST
Register now! newcomernavigation.ca/human-trafficking
In this introductory webinar, we will define human trafficking and explore its impact on migrant women with precarious immigration status in Canada. Designed for frontline workers and service providers who work in the non-profit and community sector and/or for those who work directly with migrant and immigrant women, this webinar aims to:
Increase frontline workers' awareness on the issue of human trafficking and to better understand its manifestations;

Consider how systemic inequities and other factors may make migrant women vulnerable to trafficking in Canada;

Present some common issues with trafficking identification and some tips for feminist and rights-based approaches for working with migrant women trafficking survivors.
Following this webinar, we will be hosting a post-session chat with Leah. Space is limited at 25 participants so book your spot early by confirming your interest when you register for this webinar.
Audience: Healthcare and settlement practitioners
Speaker

Leah Evangelista Woolner
Movement Against Rape and Incest (MCVI)
Leah Evangelista Woolner works at the Movement Against Rape and Incest (MCVI), a feminist sexual assault centre located in Montreal, Quebec, where she oversees the direct service program for trafficked migrant women. This program is designed to provide psychosocial support to precarious status women, who have experienced various forms of exploitation, coercion, and violence. In this role, Leah brings her passion for social justice and human rights advocacy, as well as her former experience as a board member at PINAY Quebec, a grassroots organisation for migrant Filipina domestic workers. Drawn to gender and migration studies, Leah has worked on various qualitative research projects exploring sexual orientation and gender identity refugee claims, wartime sexual violence, children born of rape, and refugee service provision. She holds a Master of Social Work from McGill University and Bachelor of Fine-Arts from Concordia University.
Register now! newcomernavigation.ca/human-trafficking