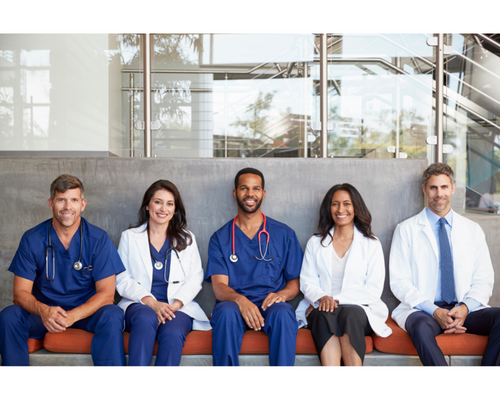 July 13
The Role of Internationally Educated Health Professionals (IEHPs) in Addressing Canada's Health Human Resource Crisis: Ending Underutilization through Systems Change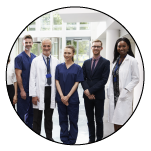 1 PM EST · English · 1 hour · Free
Canada's health system is facing a health human resource crisis. For years, labour shortages, difficult working conditions, and the growing needs of an ageing population have strained the health system's infrastructure. The COVID-19 pandemic exacerbated these long-standing problems, contributing to widespread burnout and an exodus of health professionals from the workforce. In this context, it is remarkable that nearly half (47%) of Internationally Educated Health Professionals (IEHPs) in Canada are unemployed or underemployed.
This webinar will present key recommendations from a policy brief on the role of IEHPs in addressing Canada's health human resource crisis and highlight the need for a coherent 'end-to-end' approach to address barriers related to immigration system, professional registration processes, and inclusive and commensurate labour market integration.
Speakers:
Joan Atlin, Director of Strategy, Policy and Research, World Education Services (WES)
Joan Atlin is Director of Strategy, Policy and Research at World Education Services (WES). In both staff and consulting roles, she has led and executed policy and program initiatives focused on professional licensure and workplace inclusion of internationally educated professionals. She served for 5 years as Director of Programs at the Toronto Region Immigrant Employment Council. Her experience includes developing profession-specific solutions in health and engineering. She has participated on national and provincial level task groups including the National Task Force on IMG Licensure and, recently, on the Bridging and Laddering Task Group of Ontario's Staffing Supply Accelerator Group for Long Term Care.
Caroline Ewen, Manager, WES
Caroline is a cross-sector research and policy analyst and alumnus of the University of Toronto Munk School of Global Affairs and Public Policy. Between 2019-2020, Caroline was the research and strategy specialist supporting the launch of the Mariam Assefa Fund in Canada, a philanthropic fund supporting immigrant and refugee labour market integration and economic empowerment. Prior to this, she worked at the Canadian International School in Amman, Jordan, and at The Immigrant Educational Society (TIES) in Calgary, Alberta. She recently co-authored the policy brief "Addressing the Underutilization of Internationally Educated Health Professionals in Canada: What the Data Does and Doesn't Tell Us". Caroline is a strong advocate for evidence-based decision making and collaborative approaches that connect policy to implementation.