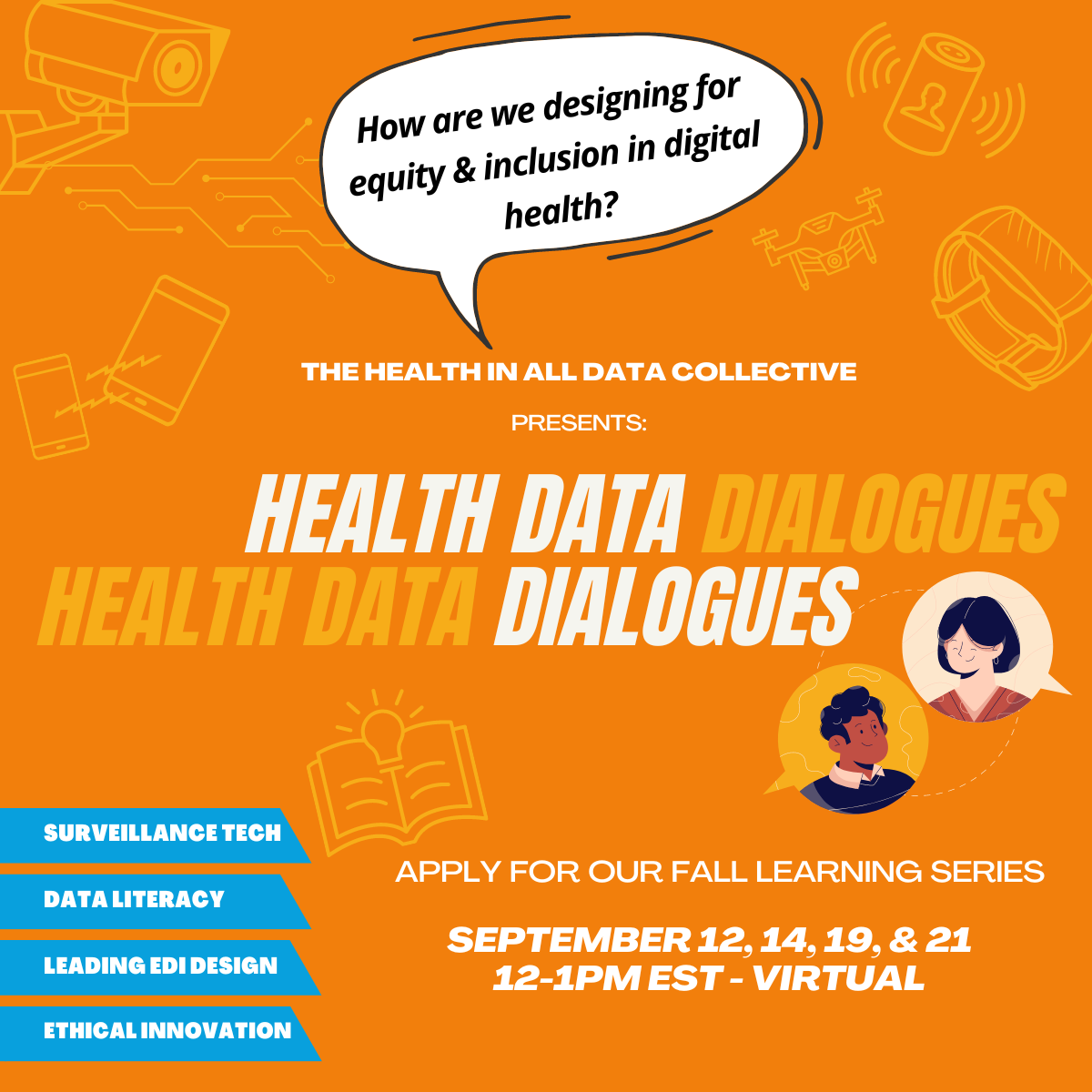 Join us to learn and connect with a multidisciplinary community of health sector professionals working to harness data's power in healthcare. Together we will unpack what is needed to ensure innovation strives to be equitable, inclusive and serves the needs of all individuals. We will support participants in understanding how health data can benefit health outcomes, and also perpetuate disparities and even cause harm to already vulnerable and marginalized communities.
Four-part learning series: September 12, 14, 19, and 21 from 12-1 pm EST over Zoom
This learning experience is limited to 50 health sector professionals to create conditions for dialogue and interaction. We welcome individuals working across the system, including designers, developers, health care management, clinicians, policymakers, and health tech innovators. This learning series is produced by a group of interdisciplinary researchers based at Western University and funded by the Social Sciences and Humanities Research Council. Apply by August 30.