Published November 2, 2023

Statistics Canada data drawn from the census shows trends in the composition and size of Canada's racialized population.
Increases to Canada's racialized population between 2001 and 2021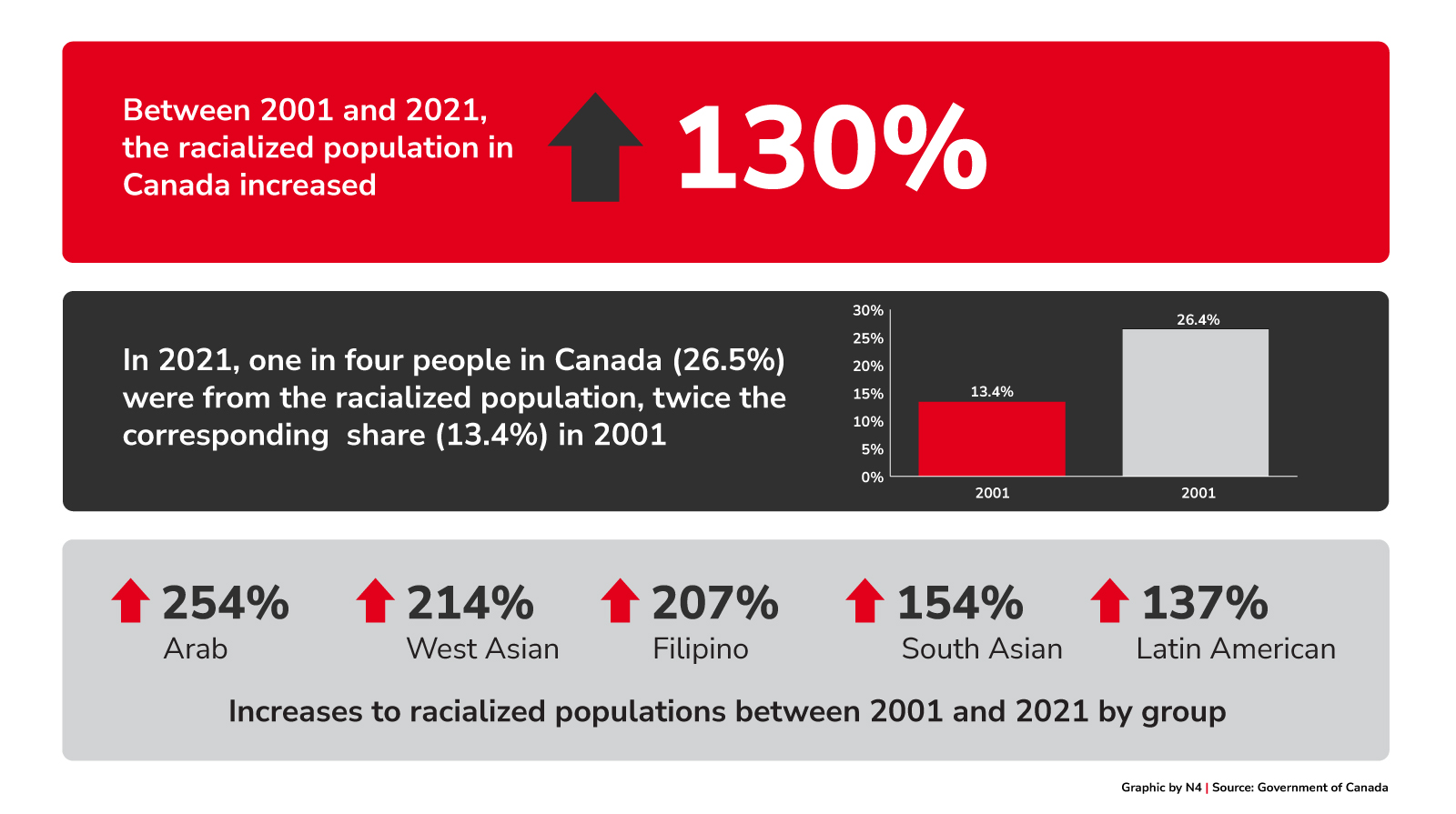 People with a mixed racialized–White identity

The share of people with mixed racialized-White identity has increased with successive generations.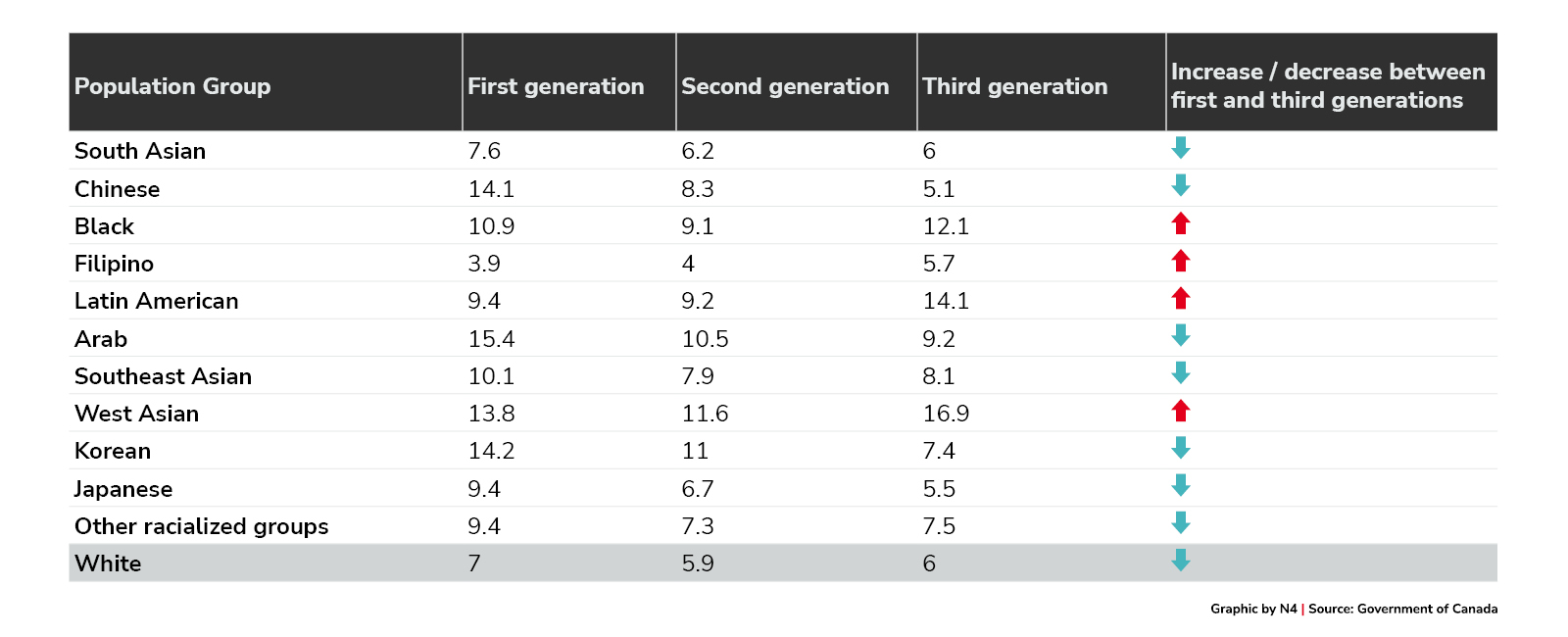 Poverty rates vary by population group and by generation. Statistics Canada analysis indicates that living in a multigenerational household, average number of earners in the household, and the share of one-parent families are all factors influencing these figures. However, poverty remains more prevalent in racialized groups than in the white population even after controlling for various socio-demographic factors.