Join N4 and take advantage of all the free member benefits  Join now!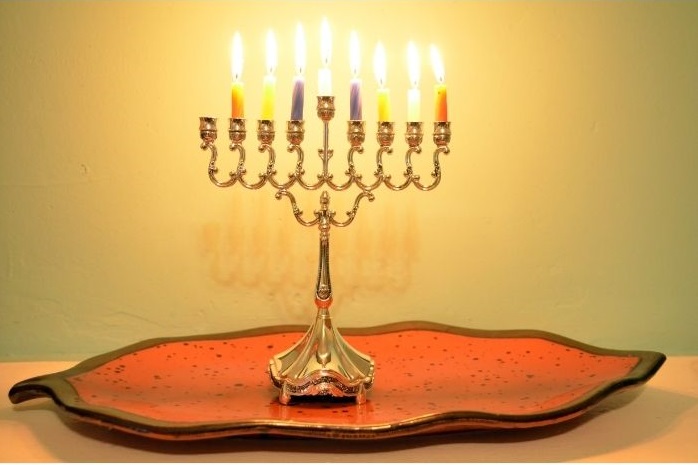 Posted on Monday, November 29, 2021 01:28 PM
The N4 team would like to wish all those celebrating a happy Hanukkah! Hanukkah is the eight-day Festival of Lights, celebrated by Jewish communities around the world. May this holiday bring our Jewish community members light, joy, and peace!
Posted on Thursday, November 25, 2021 10:51 AM
When the COVID-19 pandemic started in Canada, it hit refugees, immigrants, and racialized populations really hard. Many racialized communities, including immigrant and refugee communities, became hot spots for COVID-19 infection, hospitalization, and death. As infection rates grew, newcomer populations made it clear to community leaders and service providers that they did not have enough information about the COVID-19 pandemic, as most of the information about the pandemic was either not produced...
Posted on Thursday, November 25, 2021 10:30 AM
Learn how a team of Together Project volunteers empowered newcomers from the Crossroads Clinic, Women's College Hospital's refugee health clinic, to overcome language and technology barriers to access COVID-19 vaccines through the Vaccine Access Project.
Posted on Wednesday, November 24, 2021 01:57 PM
Subject-matter experts - SMEs

Volunteer as an SME | Request SME help

N4 is proud to rely on the expertise of members that volunteer as subject-matter experts on the different topics discussed within our network.
Ethics and Contemporary Social Issues: Immigration and Integration

N4-SPU Program: Empowering professionals and organizations across Canada

Speakers: Renette Amirault-Laing,...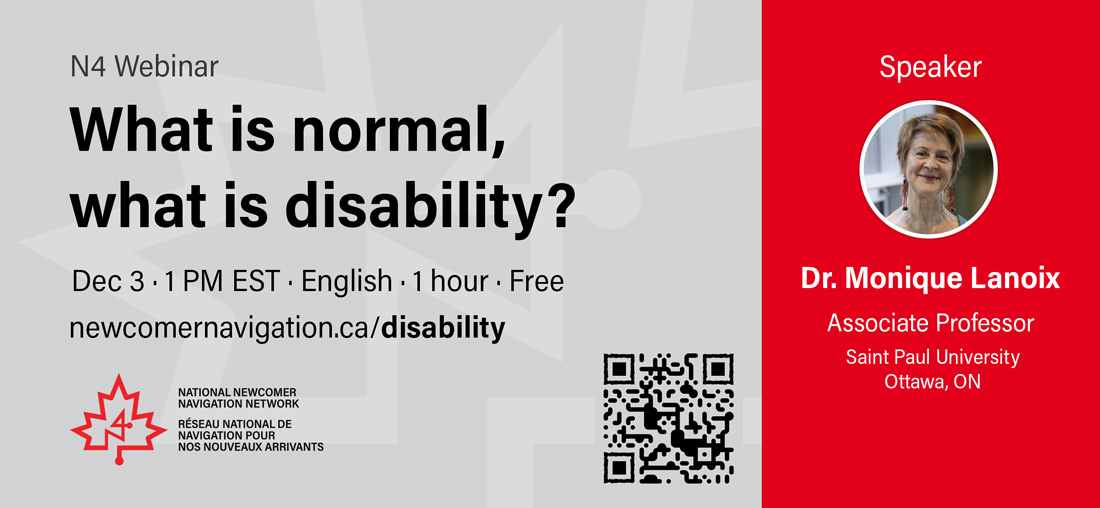 Posted on Monday, November 22, 2021 11:23 AM
Can your beliefs and attitudes affect how you perceive disability and persons with disabilities?
Over the last decades, disabled activists and theorists have challenged the unquestioned standards of normality implicit in our social arrangements. Critical disability studies is a relatively new discipline; it is closely related to activism and the quest for social justice. This webinar will examine the various models of disability and explore how our thinking about disability and persons with disabilities...
Posted on Wednesday, November 17, 2021 02:36 PM
Speakers: Renette Laing, Laura Callaghan, Chantal Walsh
The speakers discuss the N4 Network, highlight examples of how the Newcomer Navigation lens has applied to the different department roles within IWK, and illustrate resources...
Posted on Wednesday, November 17, 2021 02:24 PM
Date and time: Tuesday, November 23, 2021, 1:00 PM – 2:00 PM EST
Cost: Free of charge
In 2016, the Government of Canada resettled more than 1,000 Yazidi refugees in various cities across Canada. The resettlement was in response to the 2014 massacre carried out by the Islamic State of Iraq and Syria, also known as Daesh, to systematically eradicate the Yazidi population in Northern Iraq. The experience of persecution and genocide has left many Yazidis with mental and physical trauma. It is important...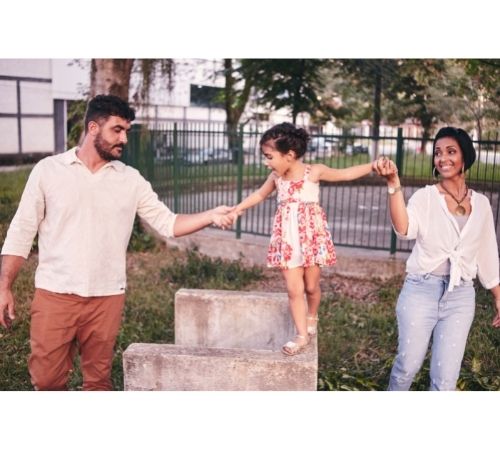 Posted on Wednesday, November 17, 2021 01:56 PM
Did you know that some newcomer children and youth often experience taking on tasks that are not typical for their age?
Trusted resources and advice to support you in understanding, recognizing, and preventing the parentification of newcomer children and youth:
Posted on Tuesday, November 16, 2021 02:49 PM
CERC Migration's Data and Methods Lab designed this dashboard to help researchers segment the immigrant worker population to analyze how various groups are being impacted by COVID-19 relative to Canadian-born workers.
This dashboard makes explicit the compounding of disadvantage among immigrant subgroups.

Posted on Monday, November 15, 2021 02:37 PM
If we see spirituality as a search for meaning, belonging, interconnectedness and hope, how can leaders create a vision that speaks to these longings in the human soul? How can educational leaders harness spirituality as a force for social transformation? An education system that bridges the gap between reason and spirituality, that honors all aspects of being human, offers glimpses of these possibilities. Saint Paul University is one of those rare spaces in the academia that envisions a spiritual,...
Join N4 and take advantage of all the free member benefits  Join now!