Professor · Founding Director
Faculty of Social Work, Wilfrid Laurier University, Canada · Center to Advance Racial Equity, Portland State University
Toronto, ON

Expertise: Academia, Research, Equity, Advocacy, IEHPs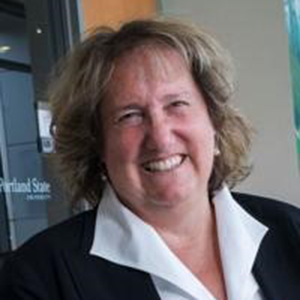 Dr. Ann Curry-Stevens is a longtime researcher and advocate in racial equity and anti-racist organizational change in both Canada and the USA. Her equity work dates back to 1992 in Toronto-area NGOs, and then completed her dissertation in "Pedagogy for the Privileged" in 2005. Following 3 years at York University, she moved to the USA where, in a faculty position, she worked in deep partnership with the Coalition of Communities of Color as the principal investigator of the seven reports on racial disparities facing communities of color in the Portland, OR area. This work generated urgency to improve racial equity and cultural responsiveness and she was then able to engage in advocacy work with public and nonprofits.
Another stream of her research has been in the distinctive features of ethno-specific organizations, seeking to understand the distinctiveness of the contributions such organizations make to human services. Through this journey, she has been generating resources to support organizations, supervisors and practitioners to engage in their own racial equity journey. In 2017, Ann returned to Canada, and has since been leading the racial equity work of WLU's Faculty of Social Work. Significant achievements have been generated, and Ann continues research work in this field. Most recently, she has completed a book called "The Racial Equity Encyclopedia: Resources for Organizations on the Anti-Racism Journey." Look for it in early 2024. It is a collection of 48 tools to assist your work.