Associate Professor
Cumming School of Medicine, University of Calgary, Calgary, AB

Expertise: Equity, Social Justice, Accountability, Knowledge Translation, Accessibility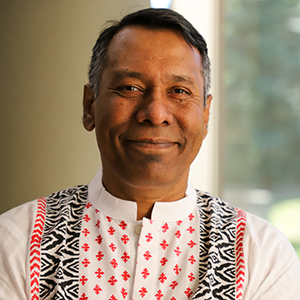 Dr. Turin's program of research focuses on social accountability and equity, diversity, inclusion (EDI) that addresses health disparities faced by racialized/immigrant communities in Canada. The program of research arises from his own lived experience as an immigrant to Canada from Bangladesh (medical training) through Sweden (Masters) and Japan (PhD). He strongly believes that health inequalities related to race/ethnicity and social determinants are worrisome problems and, if left unaddressed, will continue to widen, negatively impacting individuals, families, and society. To engage all levels of stakeholders or system actors in his research, he leads his program of research through the approach of integrated knowledge translation/mobilization and community based participatory research, where meaningful community engagement is at the core.
His current research work includes equitable access to care, mobilizing cross sectoral knowledge engagement through capacity building, labour market integration of internationally trained health professionals, and community level health and wellness literacy. This community centred and equity focused research program provides an excellent opportunity for trainees/mentees to be exposed to social accountability and EDI issues. His program strives to ensure opportunities to the students/trainees from underrepresented groups.