Professor
Department of Sociology and Criminology, University of Manitoba - Winnipeg MB

Expertise: Refugees and integration, Newcomers and health, SES effects of COVID-19 on newcomers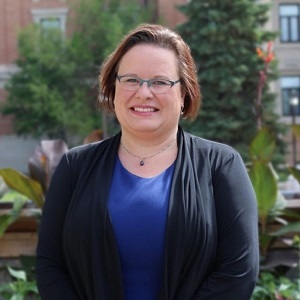 Dr. Lori Wilkinson is a professor in the Department of Sociology and Criminology at the University of Manitoba in Winnipeg, Canada. Her current program of research is on the resettlement and integration experiences of immigrants and refugees.
She is the director of Immigration Research West, a multidisciplinary group of over 100 members who work together to educate Canadians about the contributions of newcomers. She heads an international study of the socio-economic and mental health outcomes of immigrants, refugees, and racialized persons in Canada, the USA, and Mexico.
Her recent research includes a co-edited book, Understanding the Outcomes of Refugees-Canada and Germany Compared (2020), and a co-edited issue of Canadian Diversity (Spring 2020).
She volunteers with several national and local community organizations. She has won several awards, including the Metropolis Researcher Award, Professor of the Year, the Faculty of Arts' Teaching Excellence Award, and the Dr. and Mrs. Ralph Campbell Award for Outstanding Contributions to Service for her work with the immigrant and refugee settlement community and with students.