Executive Director, Retired Lawyer
Society for Canadians Studying Medicine Abroad

Expertise: Social Justice, Access to Medical Licensing, Law, International Students, International Medical Graduates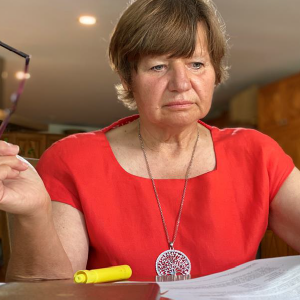 Rosemary Pawliuk, BA, LLB has a background in psychology, social work, and law, having been called to the Bar of British Columbia in 1982.
She is a retired lawyer, businesswoman, and the president of the Society for Canadians Studying Medicine Abroad (SOCASMA). She is the co-chair of the SOCASMA Research Committee founded in 2013 which studies the organizations, accreditation, credential recognition, medical licensing process, as well as the policy, rules, and law relevant to medical licensing and entry into the medical profession via residency training. The purpose of the work of the Committee is to understand how the system of access to medical licensing works, its objectives, the organizations involved, the interests of those involved, and how those interests intersect with the public interest.
Rosemary's interests in social justice and people who face systemic discrimination has resulted in close involvement with three groups: people with disabilities, Indigenous people, and international medical graduates. In addition to supporting Canadians who studied medicine abroad, she volunteers her time, knowledge, and expertise to assist immigrant physicians in their quest to overcome the systemic discrimination they face enroute to medical licensure. Her aspiration is to bring down the unjust barriers that international medical graduates face in their quest to become licensed in Canada and to facilitate public access to health care.