Join N4 and take advantage of all the free member benefits  Join now!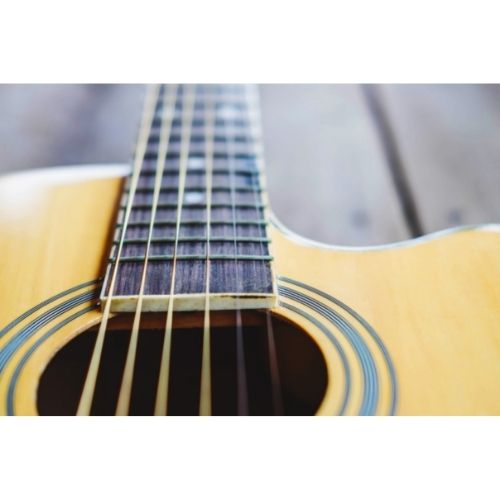 Posted on Thursday, November 11, 2021 04:38 PM
Did you know that music can play a powerful role in healing, resiliency and well-being among newcomer populations?
Trusted resources and advice to support your work promoting healing, resiliency, and well-being among newcomers: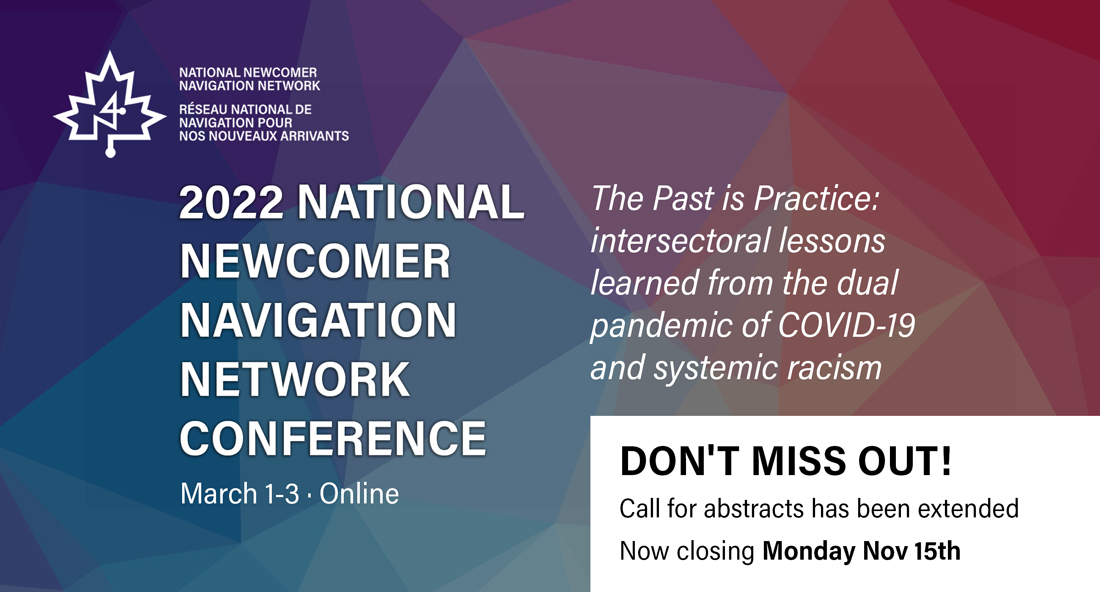 Posted on Wednesday, November 10, 2021 03:24 PM
DON'T MISS OUT - Call for Abstracts has been EXTENDED, NOW CLOSING Monday November 15th
Submission Deadline: Monday, November 15, 2021, 11:59 PM ET
The National Newcomer Navigation Network (N4) Conference Committee invites abstract submissions for consideration, starting Thursday, October 7, 2021. The theme of this year's conference is The Past is Practice: intersectoral lessons learned from the dual pandemic of COVID-19 and systemic racism.
We invite...
Posted on Monday, November 08, 2021 03:38 PM
Refugee 613 is growing - a lot! - and we're looking for talented connectors and communicators to join us.
During the pandemic, our team has applied our knowledge of strategic communications and newcomer audiences to addressing gaps in information equity. In plain language: how do language, race and immigration status impact who gets the information they need, and how they get it?
We have created multilingual content to increase access to information about the virus and the vaccines. We have...
Posted on Monday, November 08, 2021 02:55 PM
Are you a new resident who needs help finding a job in Ontario? Do you currently work and need to improve your language skills? Discover how OSLT can you help you improve your career.
What is OSLT?
Occupation-specific Language Training (OSLT) is FREE for newcomers to Ontario.
OSLT courses focus on the communication skills, such as, soft skills and specific occupational language which is required when sharing information; communicating with various technology; managing interactions with colleagues,...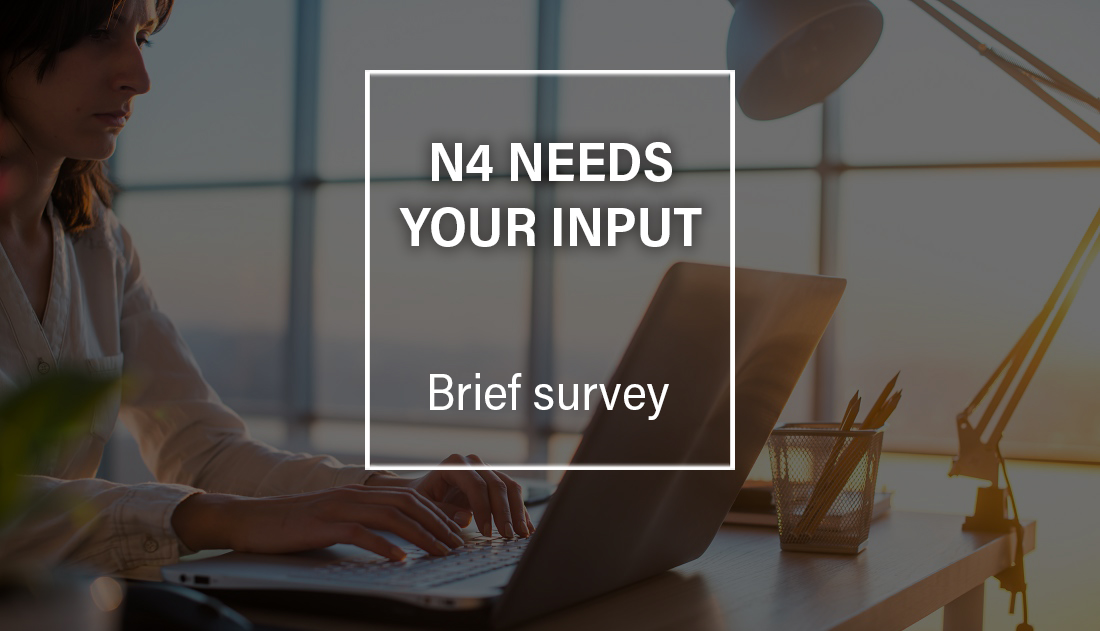 Posted on Friday, November 05, 2021 04:42 PM
The National Newcomer Navigation Network (N4) was established a year ago to meet the information and navigation needs of health and settlement providers working with new immigrants and refugees.
Please help us at this time by responding to our brief survey about your experiences with N4 and your information needs. It may take 10 minutes or less to complete!
Your participation in this study is voluntary. If you have questions at any time about the survey or the procedures, you may contact...
Posted on Wednesday, November 03, 2021 03:38 PM
This workshop will introduce people working with, or potentially sponsoring, Afghan refugees to important elements of Afghanistan culture. The presentation will review an overview of the country within the context of refugee arrivals. It will review what might be expected in an Afghanistan family, the religions followed, subcultural groups and the values associated with such groups. The presentation will encourage discussion of cultural expectation, clashes of cultures for arrivals, and areas where...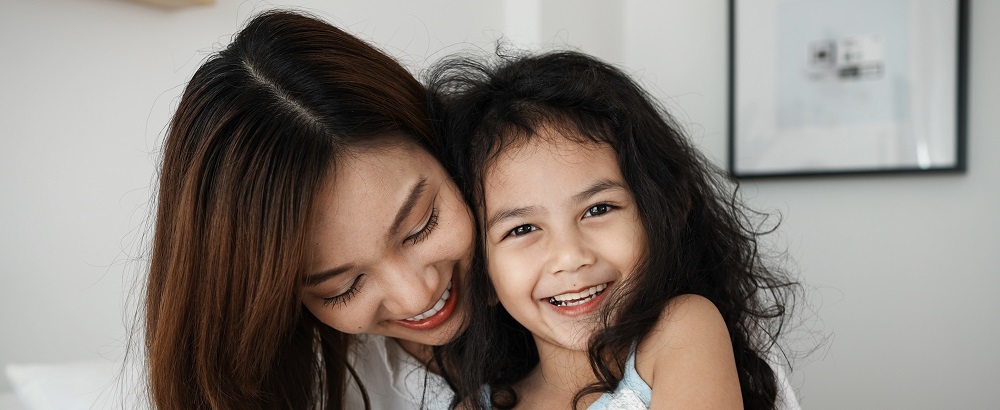 Posted on Wednesday, November 03, 2021 02:21 PM
November 10: Growing up too soon? A Panel Discussion on the Parentification...
Posted on Wednesday, November 03, 2021 11:27 AM
The Vancouver Island Counselling Centre for Immigrants and Refugees (VICCIR) removes the barriers preventing access to mental health support to refugees and immigrants of all ages and genders. Individuals, couples and whole families are eligible for service from experienced registered clinical counsellors who have received additional training in intercultural trauma treatment. VICCIR has trained clinical interpreters working with our counsellors offering service in many different languages....
Posted on Thursday, October 28, 2021 03:12 PM
October 26, 2021
Ottawa, Ontario
The Prime Minister, Justin Trudeau, today announced the members of Cabinet following this fall's election, when Canadians chose to keep Canada moving forward. This diverse team will continue to find real solutions to the challenges that Canadians face, and deliver on a progressive agenda, as we finish the fight against COVID-19 and build a better future for everyone.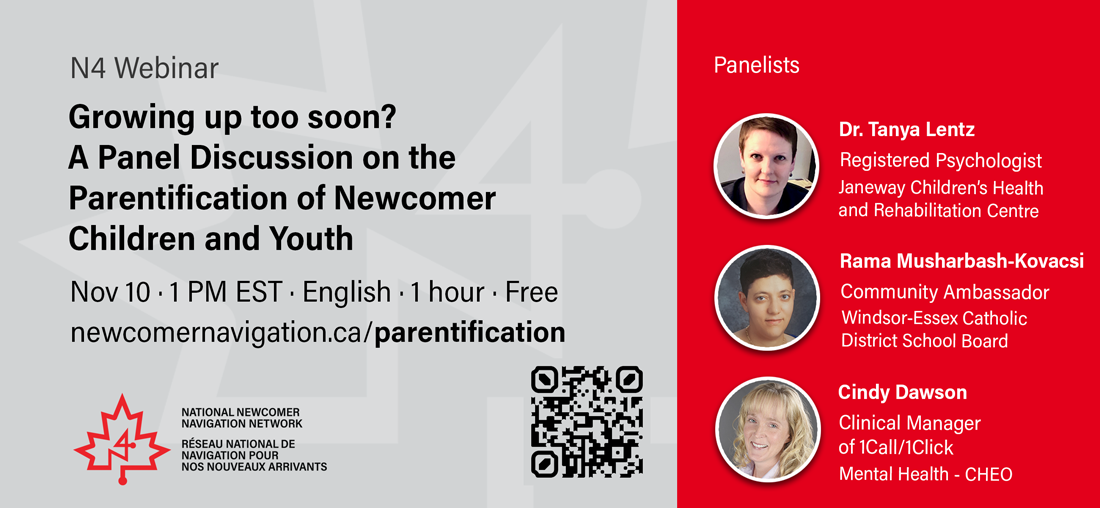 Posted on Thursday, October 28, 2021 02:43 PM
Did you know that some newcomer children and youth often experience taking on tasks that are not typical for their age?
This panel brings together varied perspectives on this topic, including acute care, community and the educational system. A psychologist, a settlement worker in the education system and a manager of mental health centralized intake will share their experiences working with newcomer children and youth who have taken on adult responsibilities to contribute to the success of their...
Join N4 and take advantage of all the free member benefits  Join now!